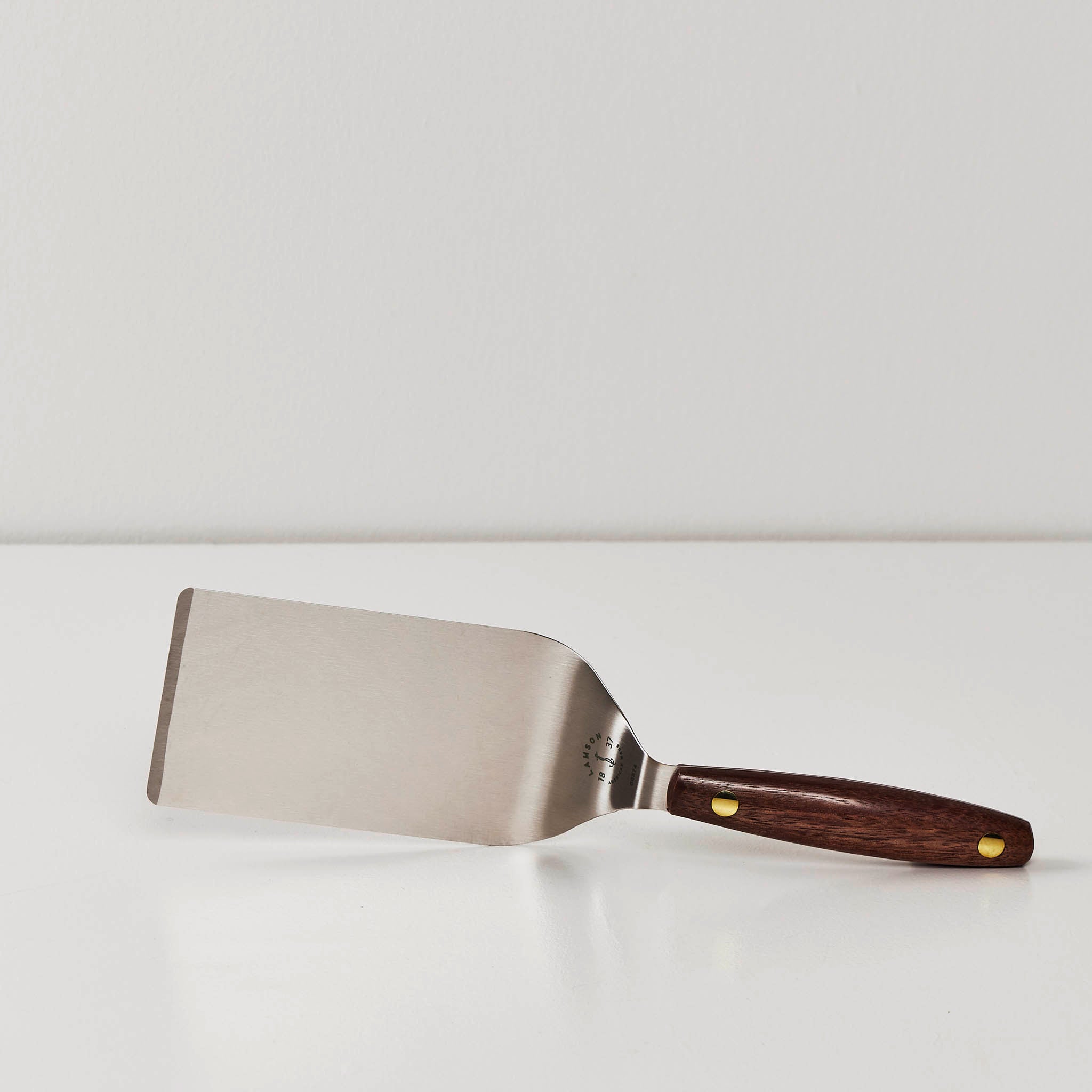 Vintage 3" x 5" Turner with Walnut Handle
This mid-sized turner is the perfect all-purpose tool and is particularly ideal for smashed burgers.
Manufactured with top-quality American steel, Lamson's Vintage Collection features an ergonomically friendly and hand-finished oval walnut handle with brass rivets for a timeless look and feel. Blades are formed from proprietary high-carbon USA-made stainless steel (Grade 420HC-LAM) and are precision laser cut and tempered to a hardness of 58 on the Rockwell scale. This results in a hard, wickedly sharp blade that retains an edge for longer and is both highly corrosion-resistant and elastic.
Lamson is one of America's oldest cutlery companies. Based in Massachusetts, this 200-year-old company is dedicated to producing the highest quality products for chefs and culinary enthusiasts. Every Lamson product comes with a lifetime warranty against manufacturing defects.