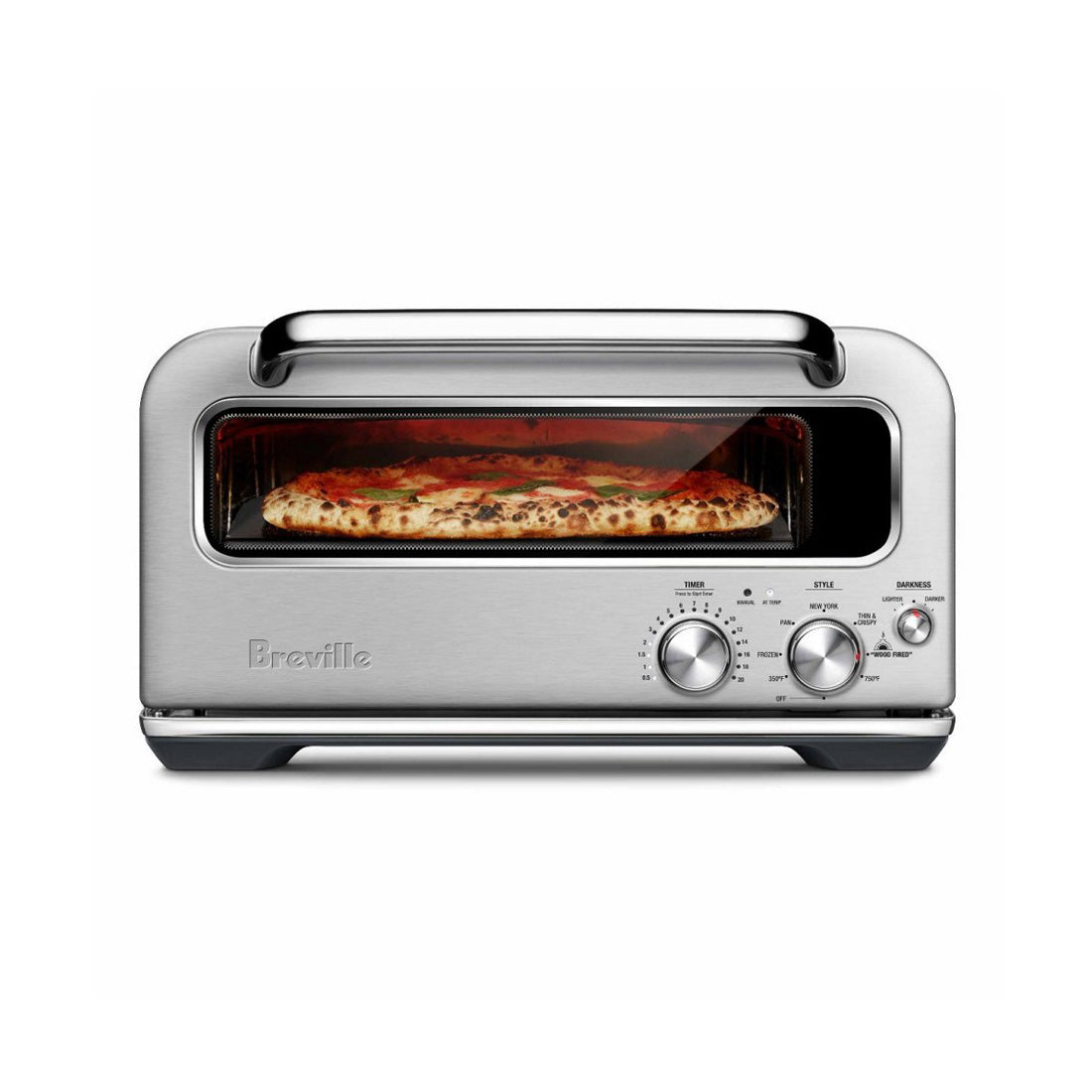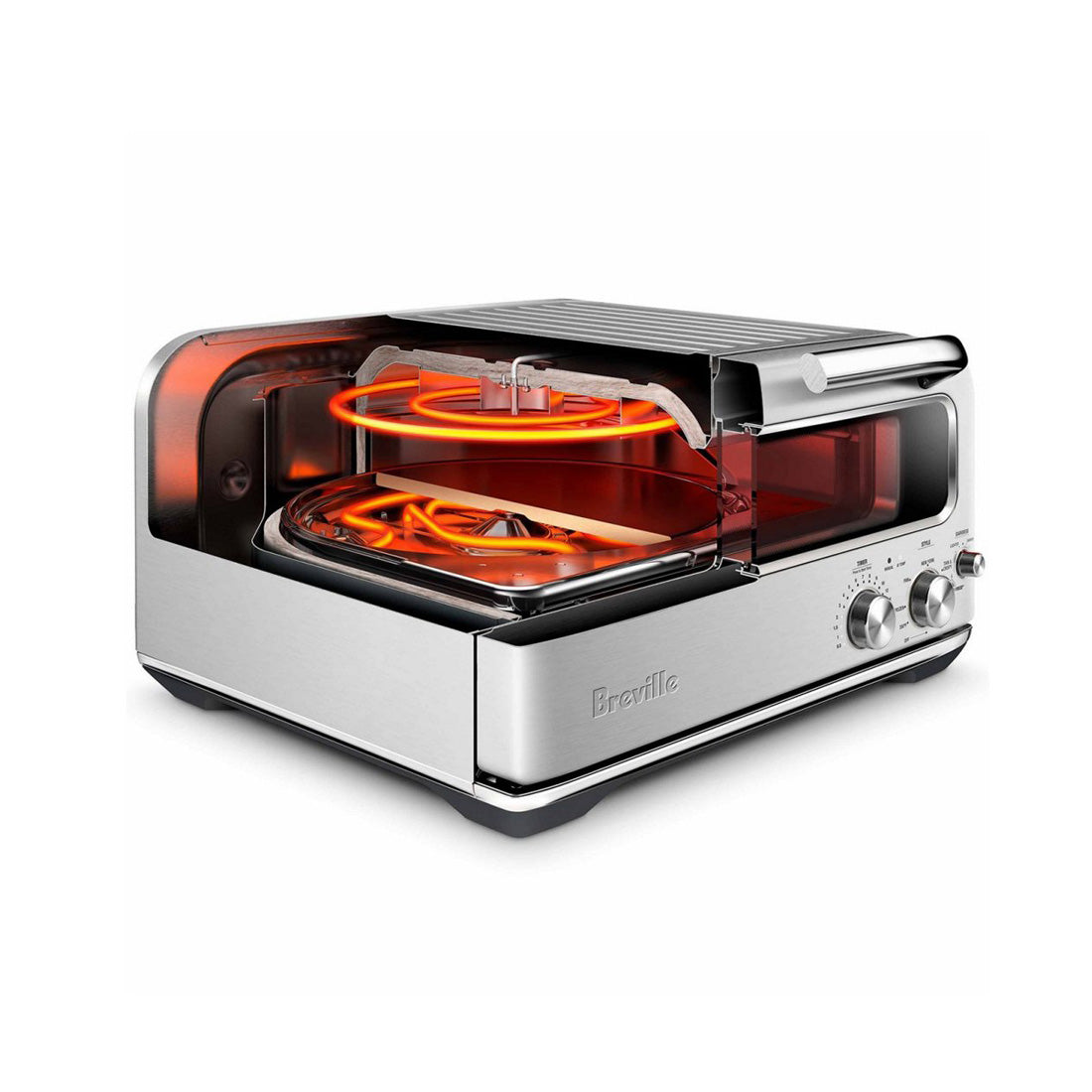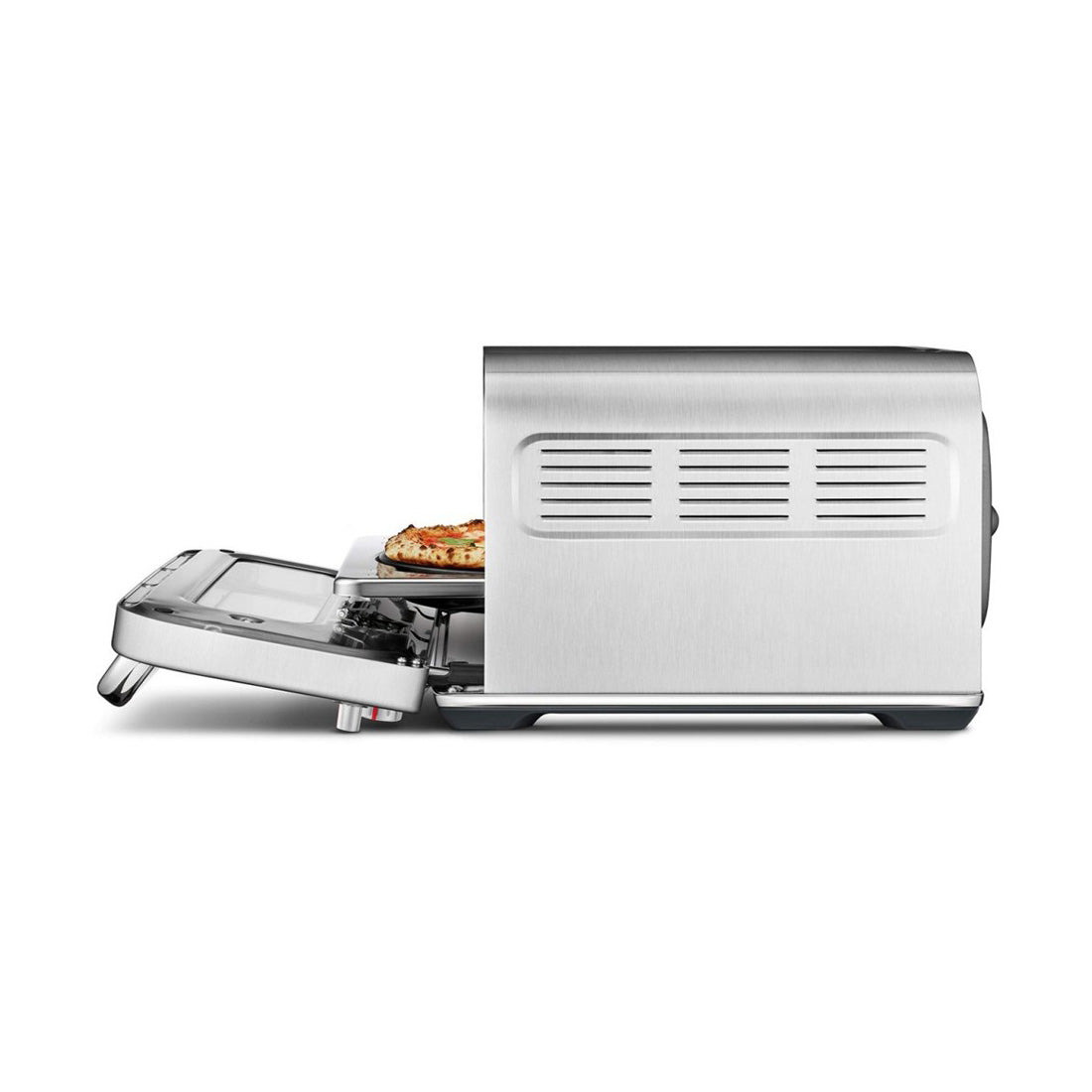 The Smart Oven™ Pizzaiolo
If you've ever wondered why you can't seem to re-create restaurant-quality, wood-fired pizzas at home, it's because of one simple reason: your oven isn't hot enough. A true, oven-fired pizza requires extremely high temperatures that you can only find in restaurants or outdoor pizza ovens - that is, until now. With Breville's Smart Oven™ Pizzaiollo, you can get a pizza with that crisp, slightly charred and chewy crust, and delicate, floppy centre in just 2 minutes. 

- Conductive heat for base char control
- Radiant heat for leopard-spotted crust
- Convective heat for baked toppings
- Range of preset cooking functions including the authentic "Wood Fired", iconic New York, pizza setting
- Manual Mode allows you to individually control deck and top temperatures and to select which heating elements are in operation
- Heat retention and safe use: double-pane heat-resistant front window and multi-material insulation surrounding the heat chamber ensures the extreme temperatures remain inside the oven cavity
- Capacity: 12" pizza

18.1"W x 18.5"D x 10.6"H
Founded in Sydney in 1932, Breville became a household name after it created the original sandwich toaster in 1974. Today, Breville is a global powerhouse in the world of kitchen electrics, and is regarded consistently as one of the top-rated brands in terms of design, innovation and functionality.