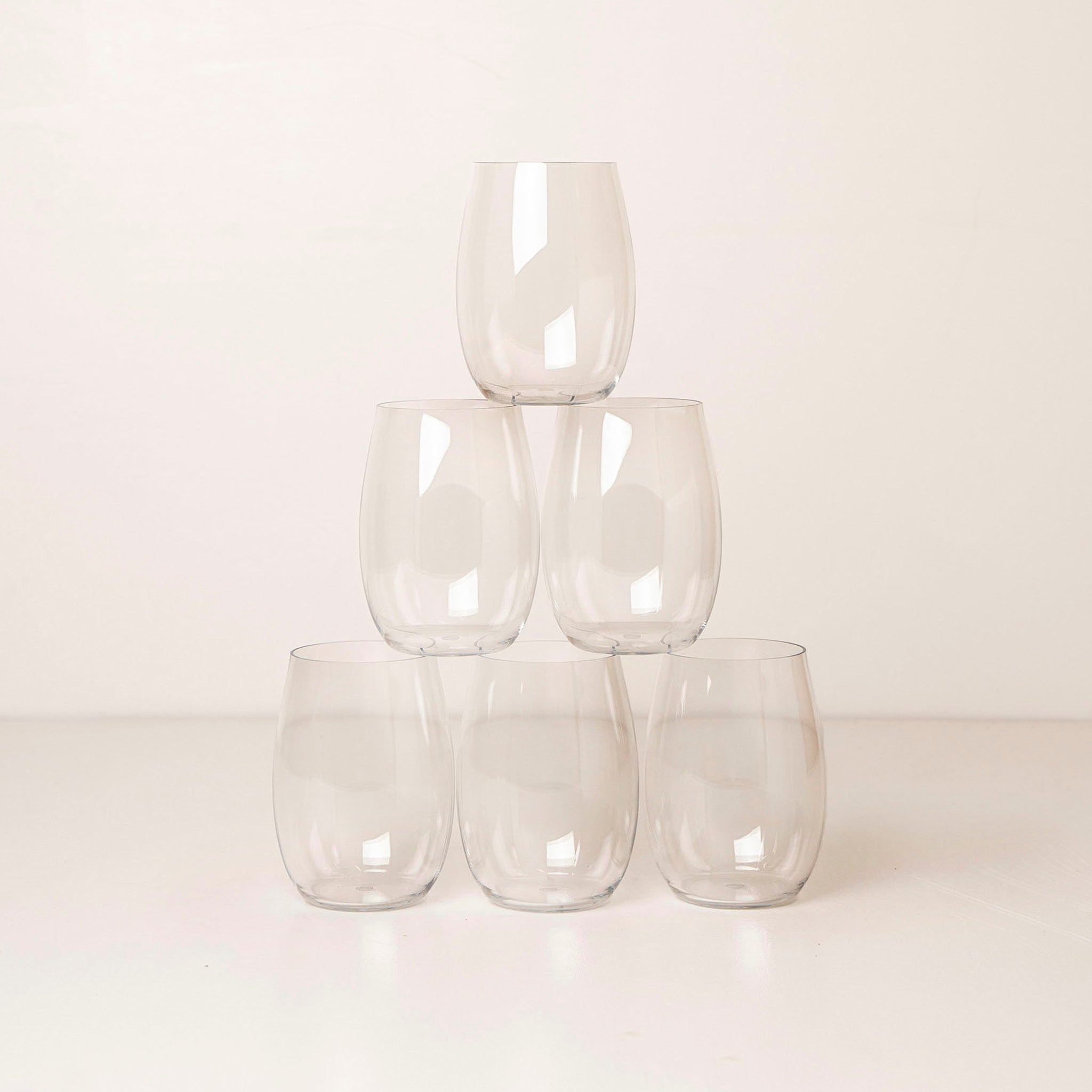 Shatterfree Stemless Resin Glass, Small Set/6
Shatterfree splendour. This stemless wine glass is designed for outdoor entertaining. Made of copolyester plastic, it is BPA-free and shatter-resistant. 
Schott Zwiesel (pron. "zveesel") has a 130-year history of innovation, having introduced the first lead-free crystal glass. With the introduction of its proprietary Tritan® Crystal technique (the result of adding titanium to a unique tempering process), Zwiesel has become an industry vanguard. Rigorous laboratory testing ensures brilliance, dishwasher safety, and the amazing break-resistance of Tritan.