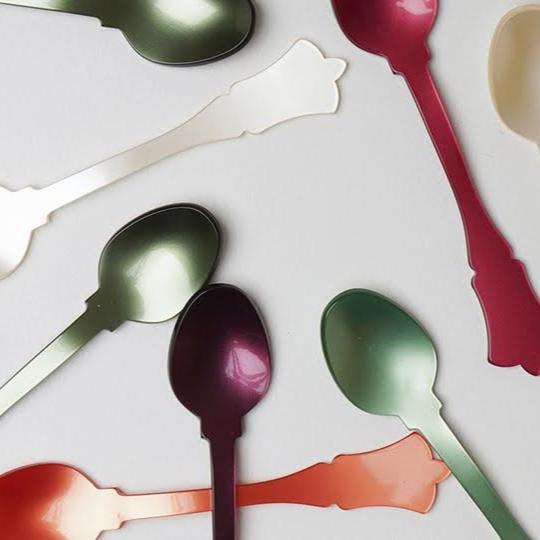 Old Fashioned Resin Teaspoon
Sabre Paris was named after a fencing weapon, the sabre. Light and flexible, the rules of engagement with this weapon are a little less strict, and a little more free. The French luxury brand's products are guided by this same philosophy, and are made with lightness and flexibility in mind. High-quality materials and interesting "mix-and-match" patterns and colours ensure a distinct look with multiple options for your table. 
Made of Acrylic. Dishwasher Safe.