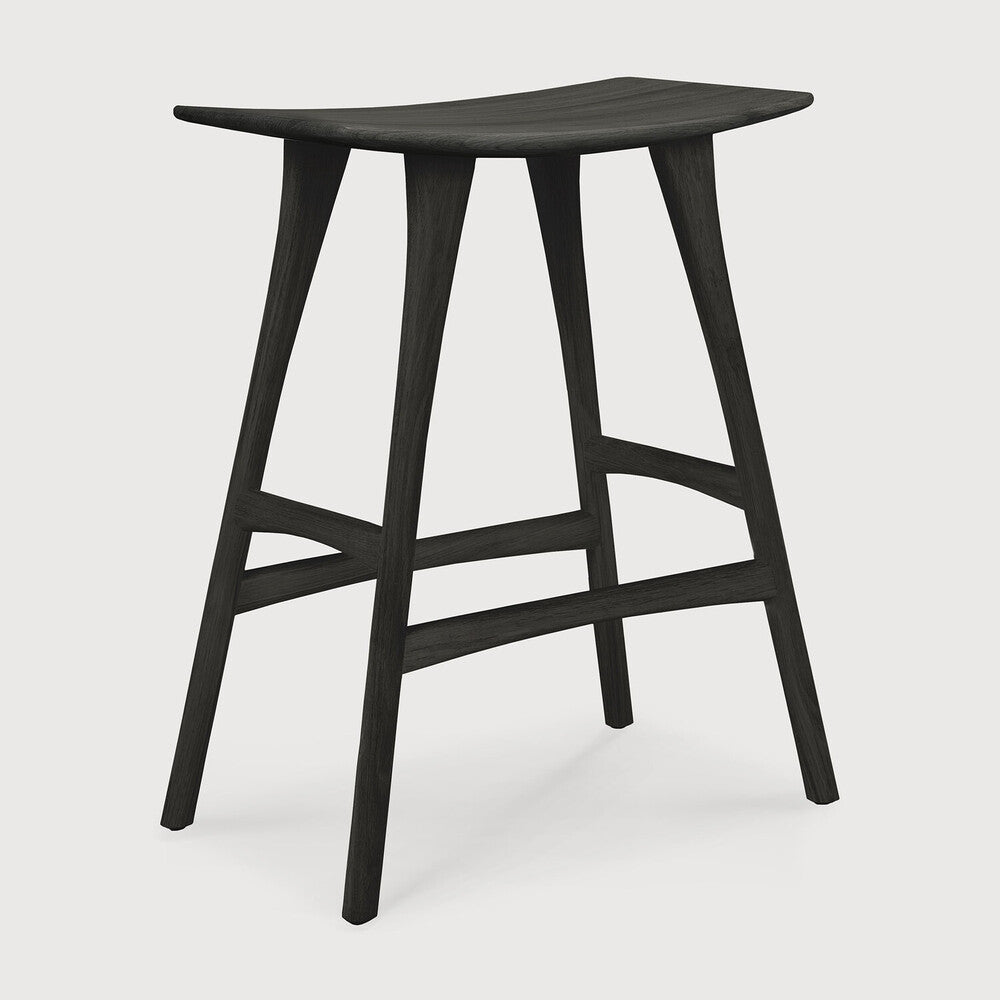 Osso is one of Ethnicraft's most popular designs because of its versatility. The height of this solid oak counter stool adds yet another option to its wide array of possibilities - as an elegant and sturdy kitchen stool for example.
22.5" W x 13" D x 26.5" H
The 25-year-old Belgian design house Ethnicraft is known for producing contemporary furniture rooted in a design philosophy based on innovation, simplicity and respect for the environment. With outstanding craftsmanship at the core of the brand, they believe in creating quality wooden furniture that lasts for generations and withstands trends. Their solid wood pieces are sourced only from responsibly and carefully managed forests. The company's goal is to produce timeless, authentic products using warm, natural and sustainable materials.
For regular dusting use a dry cloth. For cleaning or in case of a spill, use a damp cloth and natural soap. Dry with a soft clean cloth. Do not use abrasive products when cleaning.