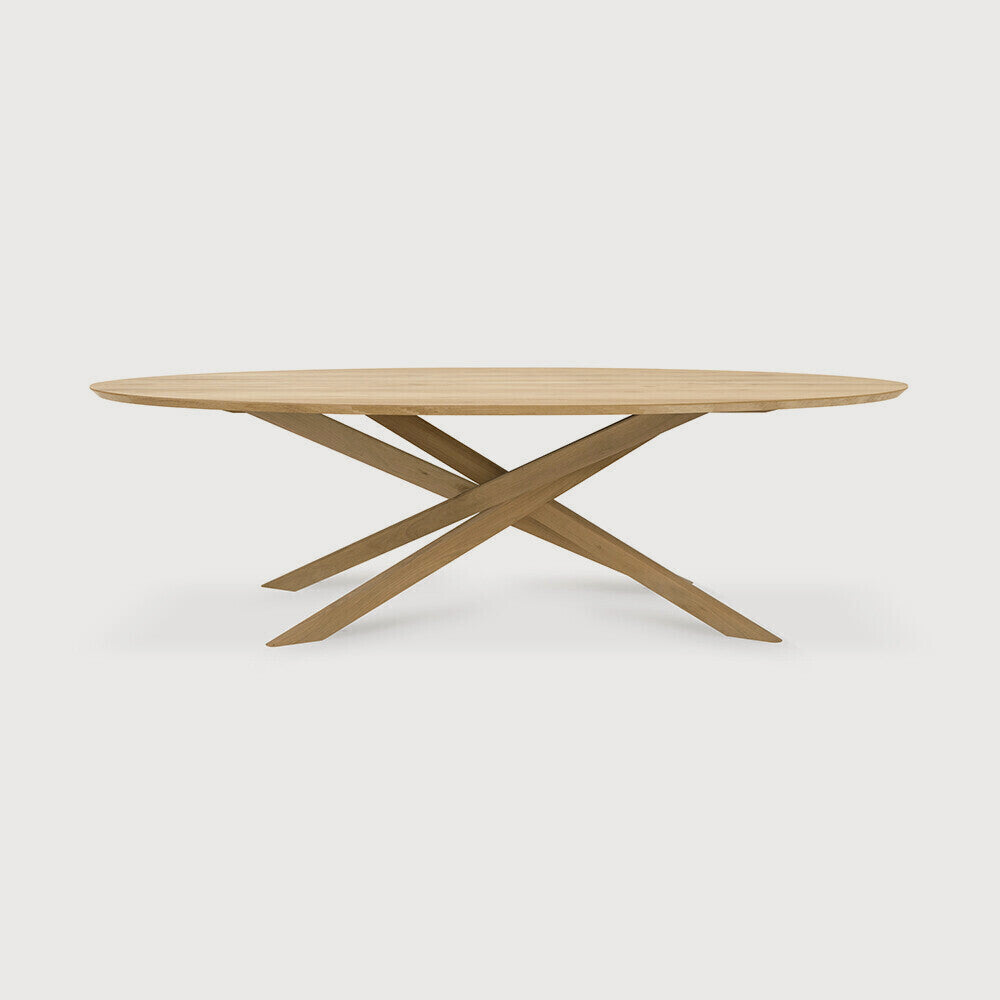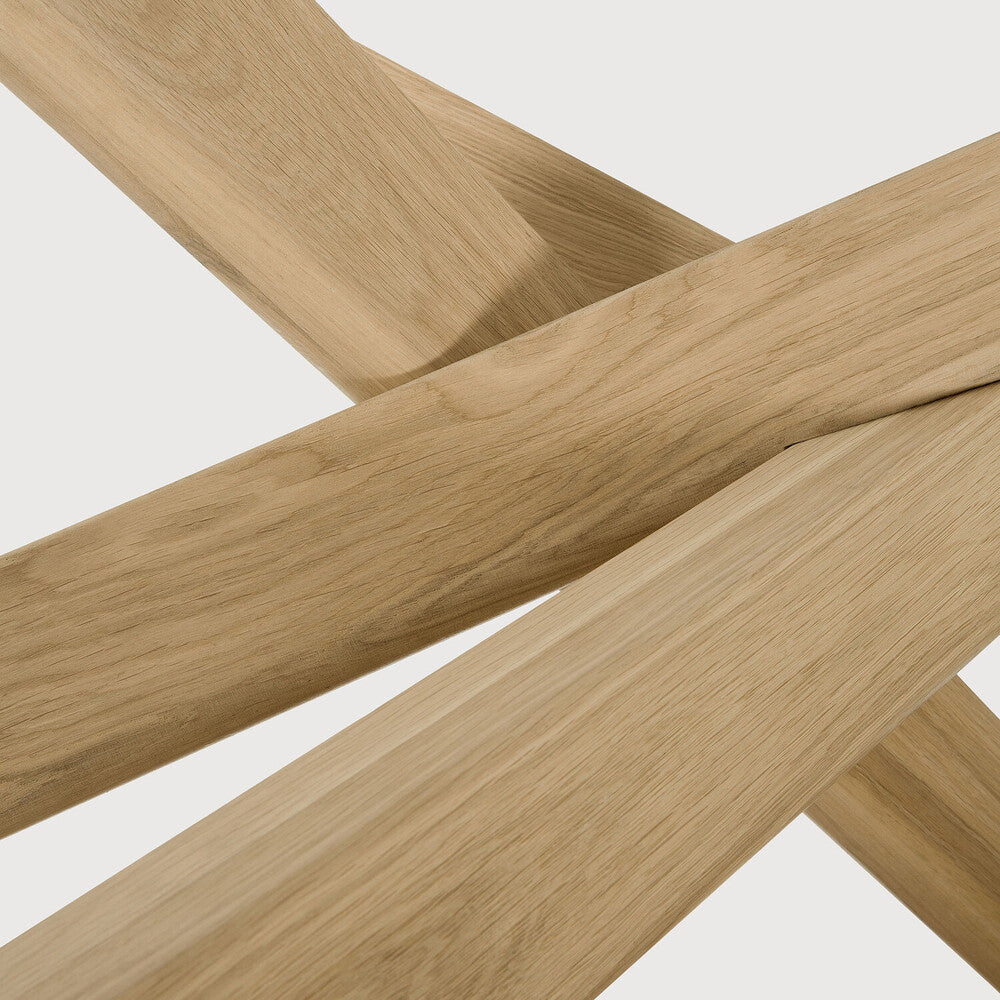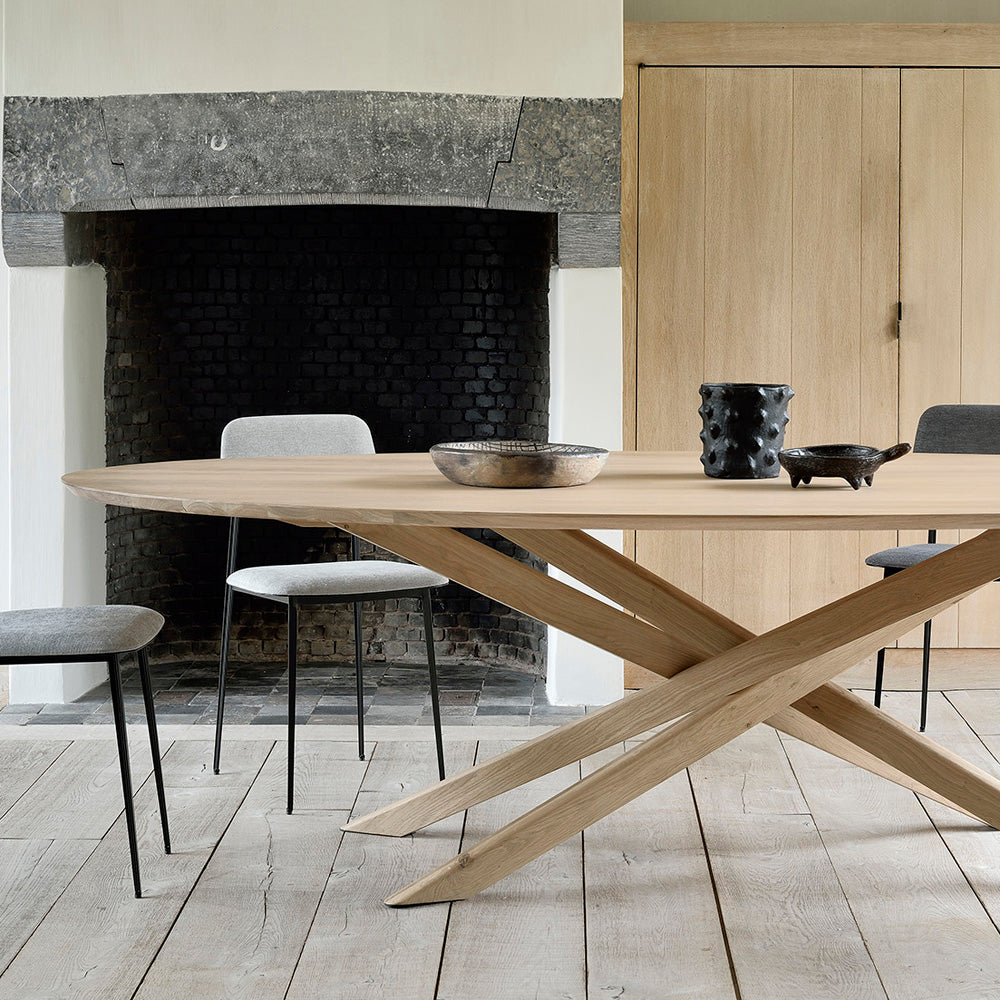 The Mikado oval dining table exchanges the rectangular tabletop with an ellipse, and increases the sense of togetherness and connection. It's easier to interact with your guests and allows you to converse with everyone. This table seats over a dozen people comfortably. 
100% FSC-certified solid oak

105"W x 54"D x 30"H
The 25-year-old Belgian design house Ethnicraft is known for producing contemporary furniture rooted in a design philosophy based on innovation, simplicity and respect for the environment. With outstanding craftsmanship at the core of the brand, they believe in creating quality wooden furniture that lasts for generations and withstands trends. Their solid wood pieces are sourced only from responsibly and carefully managed forests. The company's goal is to produce timeless, authentic products using warm, natural and sustainable materials.