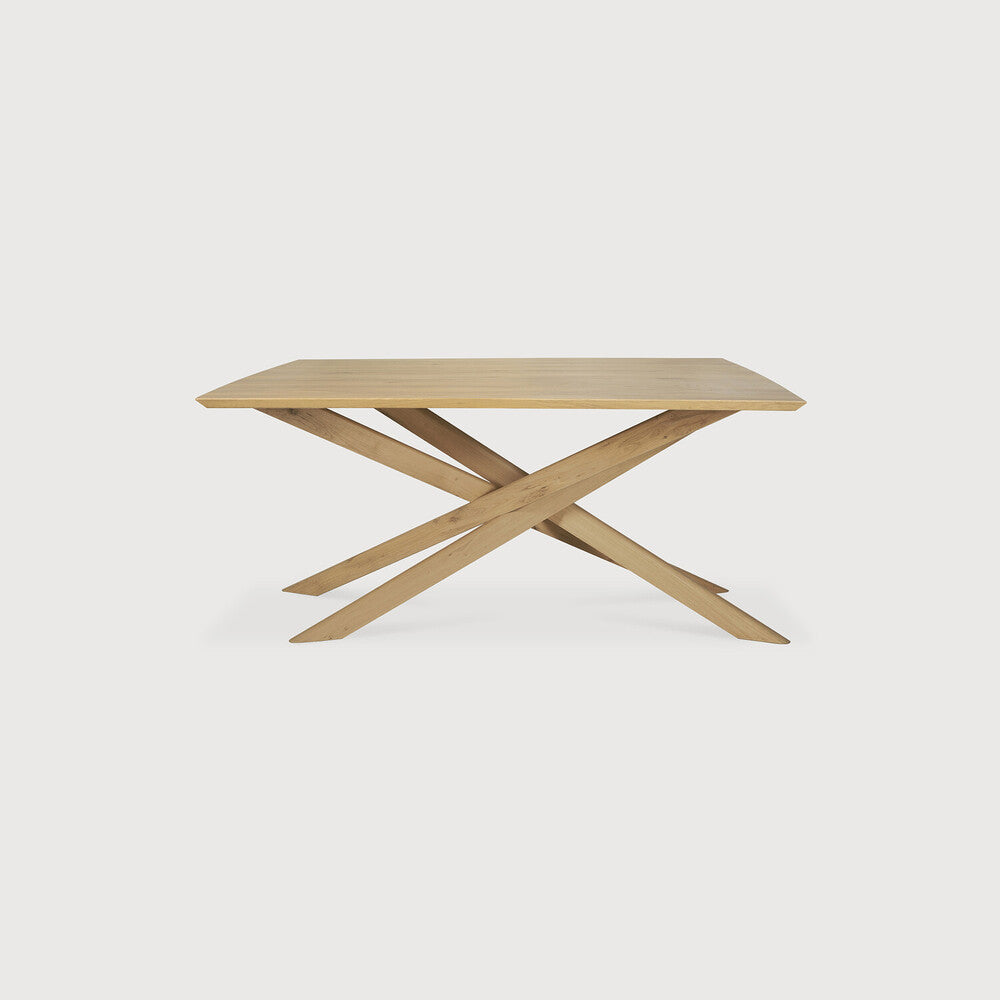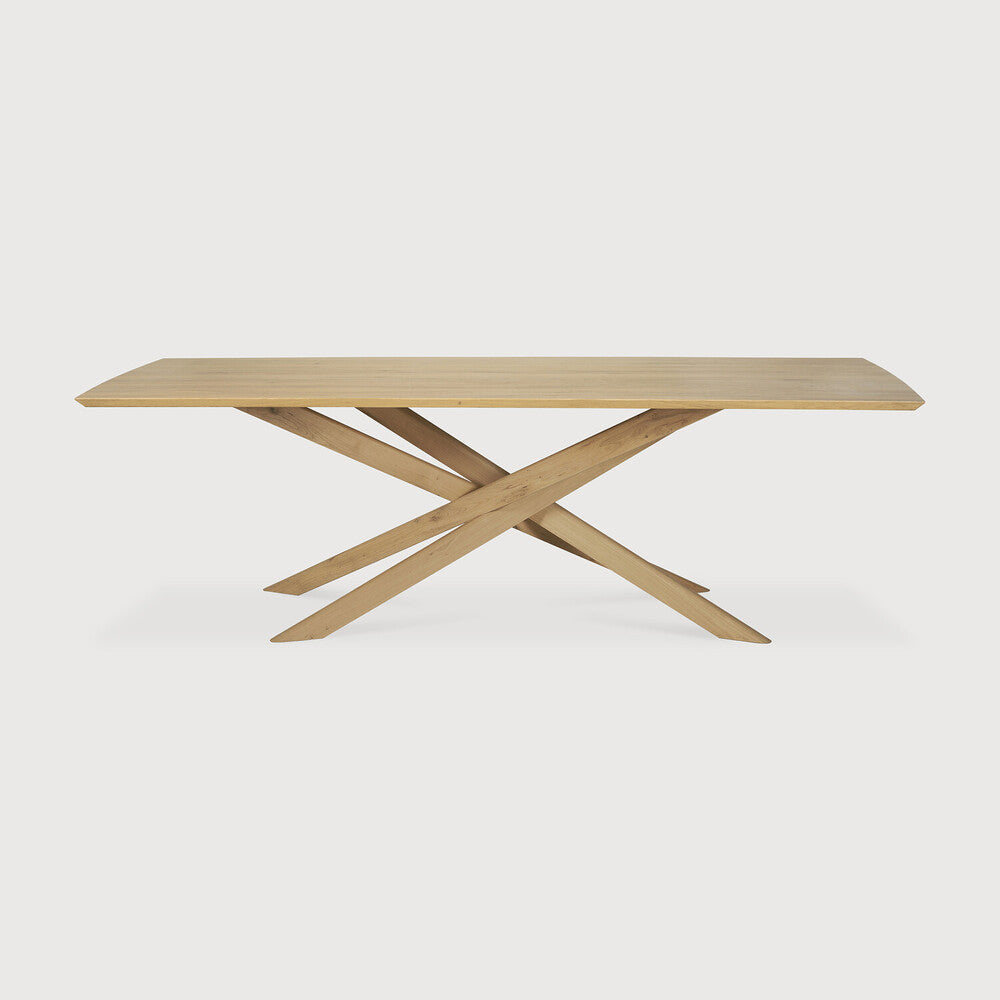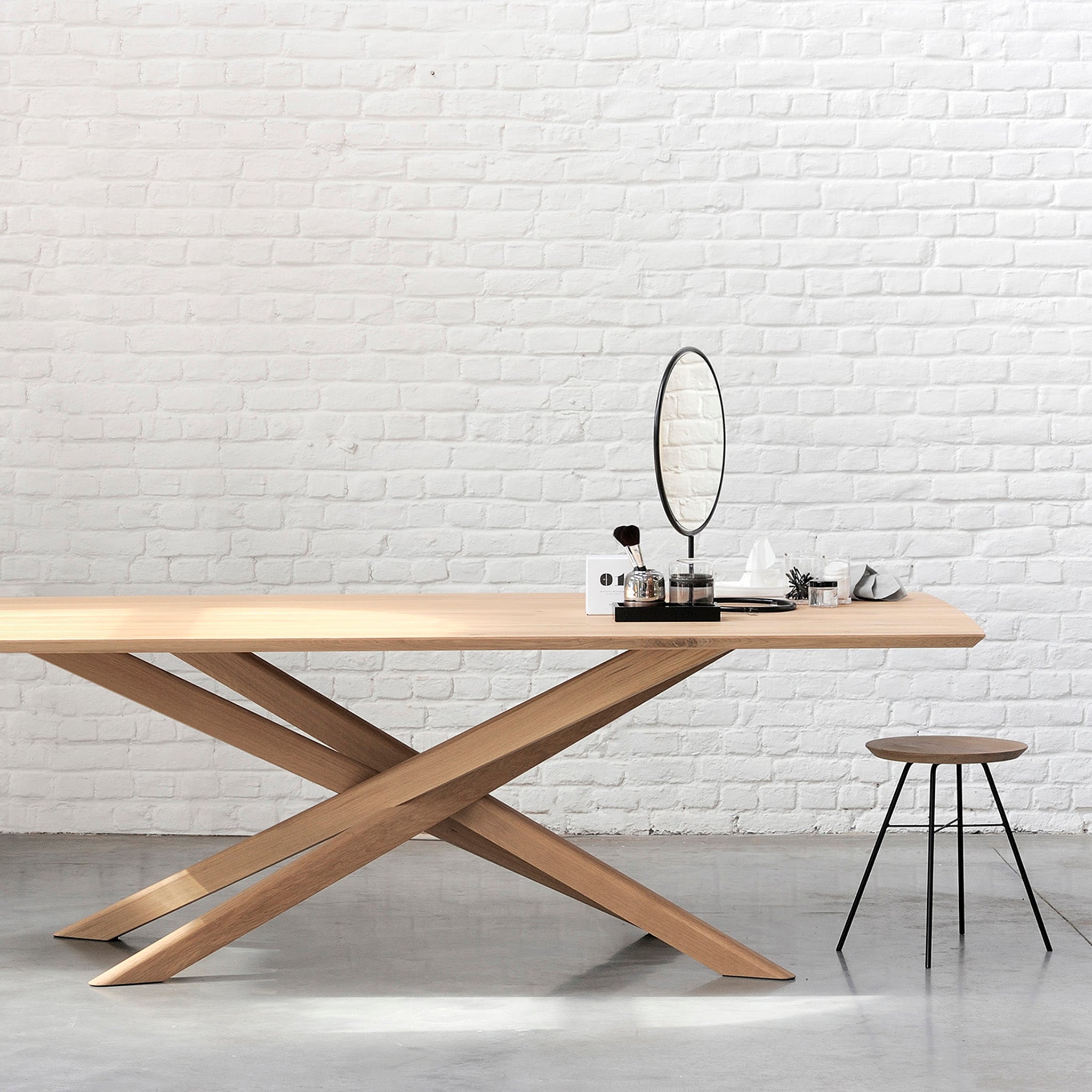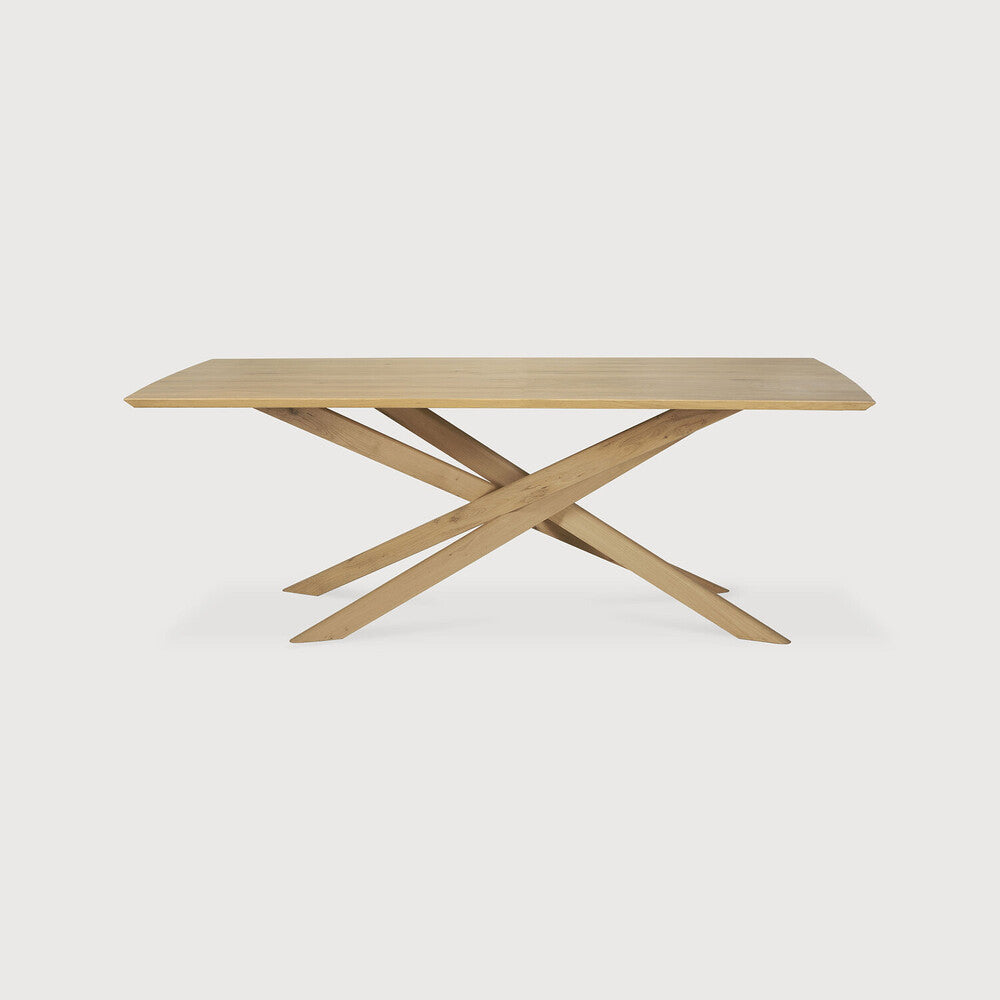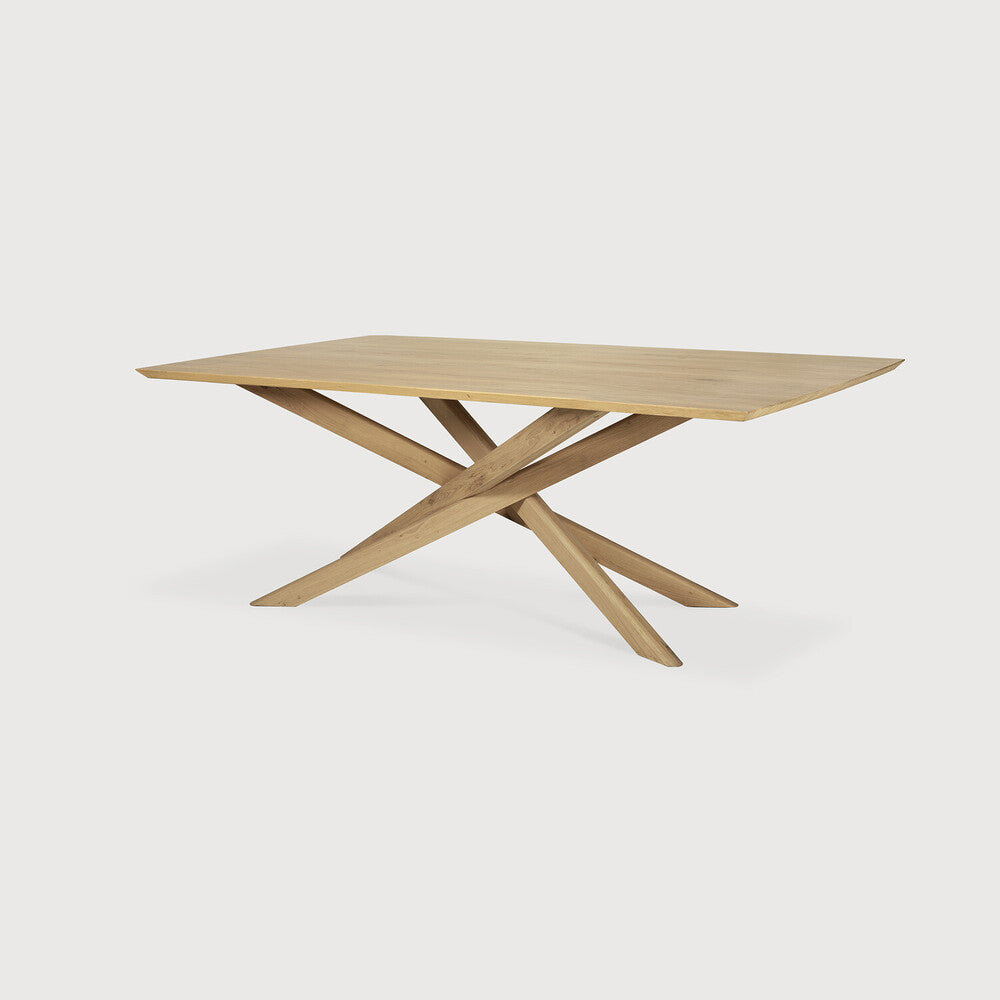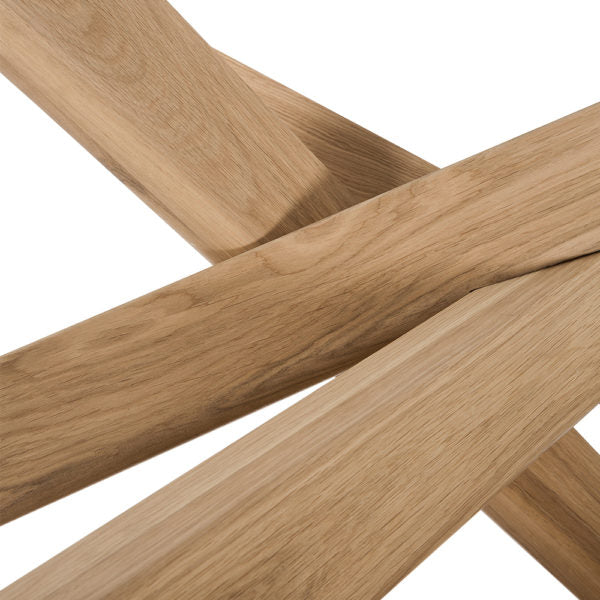 Mikado Rectangular Dining Table
Alain van Havre created a design with inward-flowing legs that cross in the centre and reach their opposite corner, interlocking like a puzzle. The Mikado table has a sculptural lightness yet is strong and sturdy.
100% FSC-certified solid oak

Dimensions (W x D x H):
- 203 cm Table: 106 x 203 x 76 cm | 42" x 80" x 30"
- 240 cm Table: 110 x 240 x 76 cm | 43" x 94.5" x 30"
- 280cm Table: 110 x 280 x 76 cm | 43" x 110" x 30"
The 25-year-old Belgian design house Ethnicraft is known for producing contemporary furniture rooted in a design philosophy based on innovation, simplicity and respect for the environment. With outstanding craftsmanship at the core of the brand, they believe in creating quality wooden furniture that lasts for generations and withstands trends. Their solid wood pieces are sourced only from responsibly and carefully managed forests. The company's goal is to produce timeless, authentic products using warm, natural and sustainable materials.