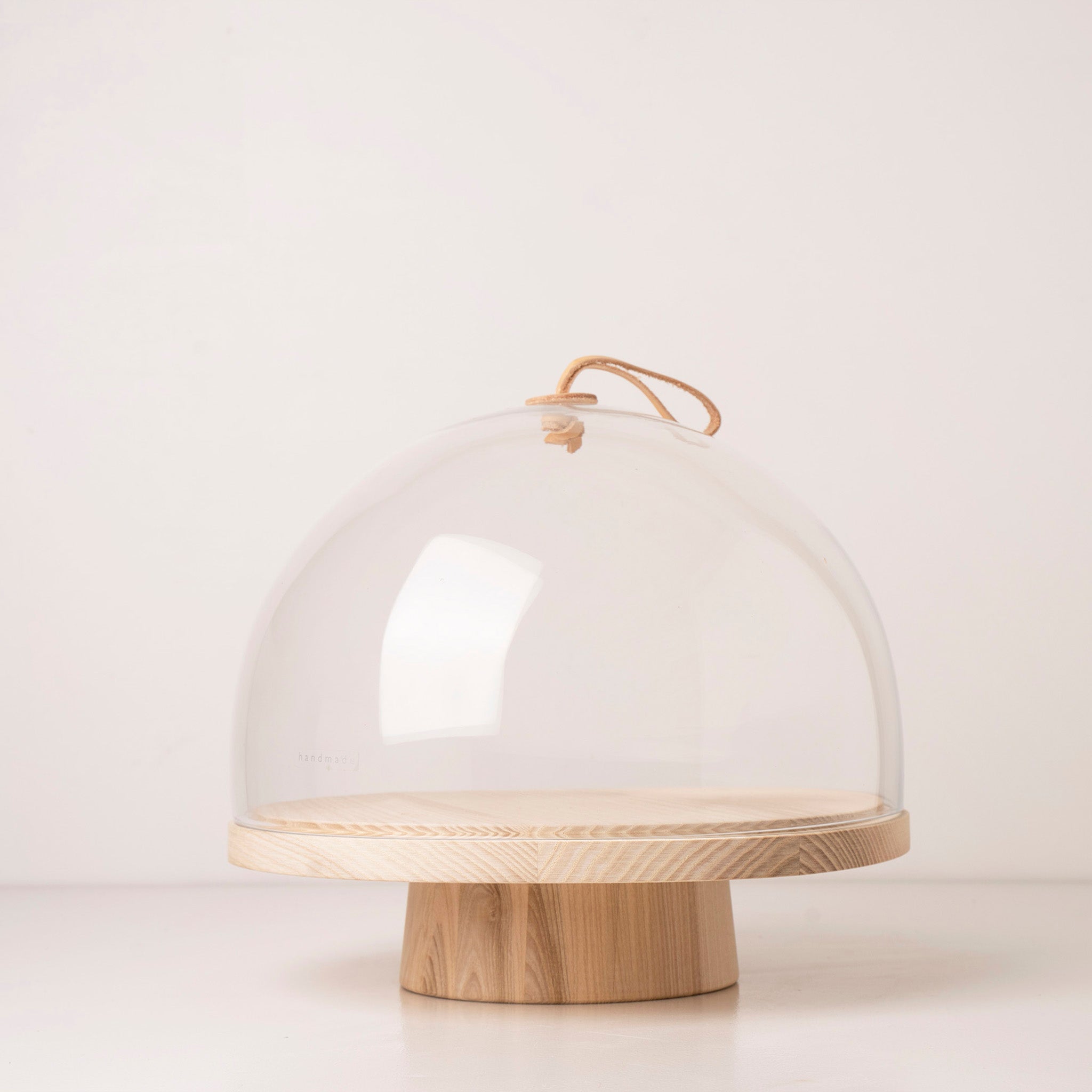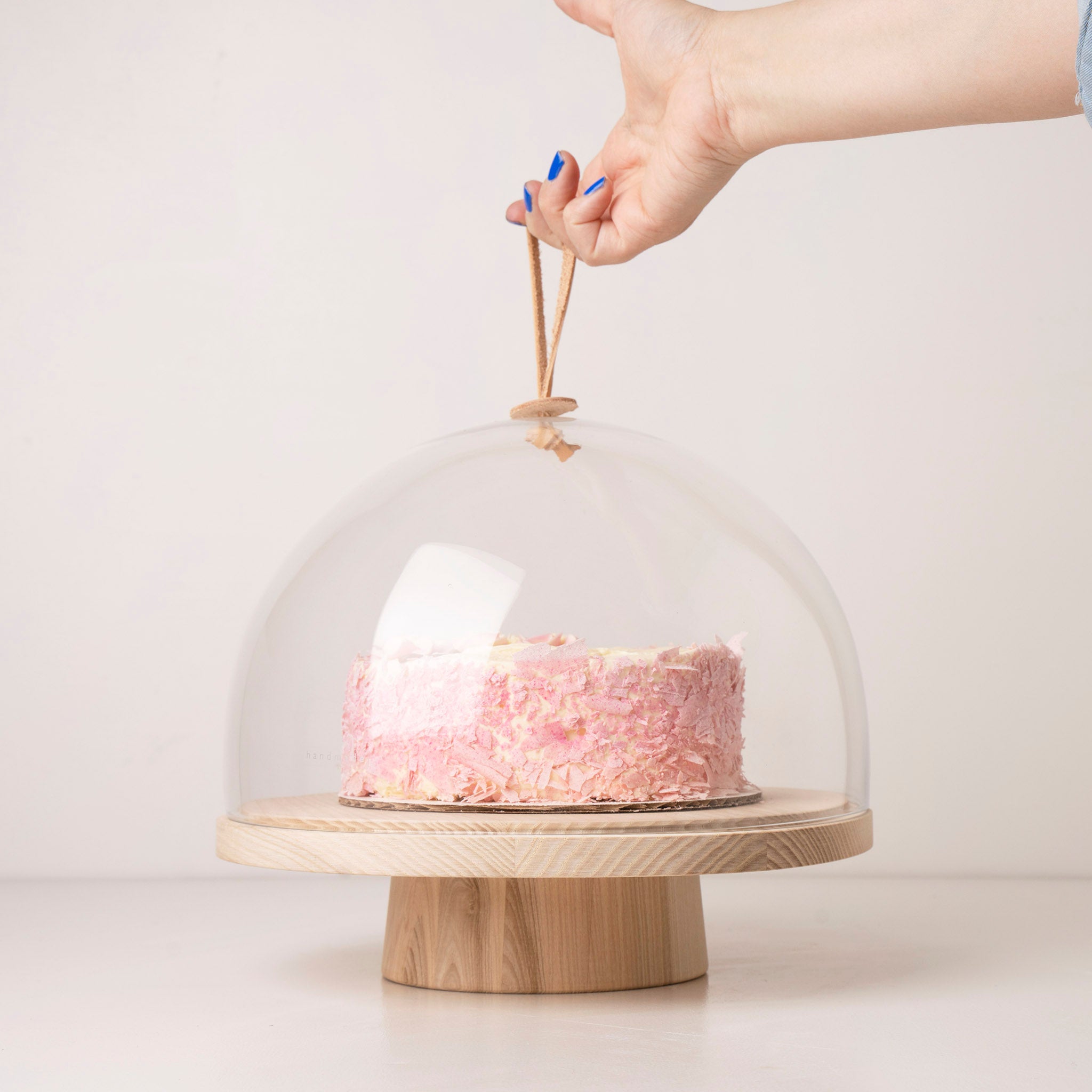 Hand-knotted natural leather is combined with natural ash and mouth-blown glass in this contemporary cake stand. It has a step in its wooden lid to secure it in place, creating a functional and versatile display piece.
The cultural and social changes of 1960s London inspired Janusz Lubkowski to explore other avenues of traditional Polish production – including enamelled steel, natural wood, leather, porcelain and mouthblown glass. Five decades later, LSA's passion for contemporary design and traditional craftsmanship continues as the company works closely with skilled artisans to push the boundaries of production using these original five materials.
Hand wash in warm soapy water and dry with a soft cloth.