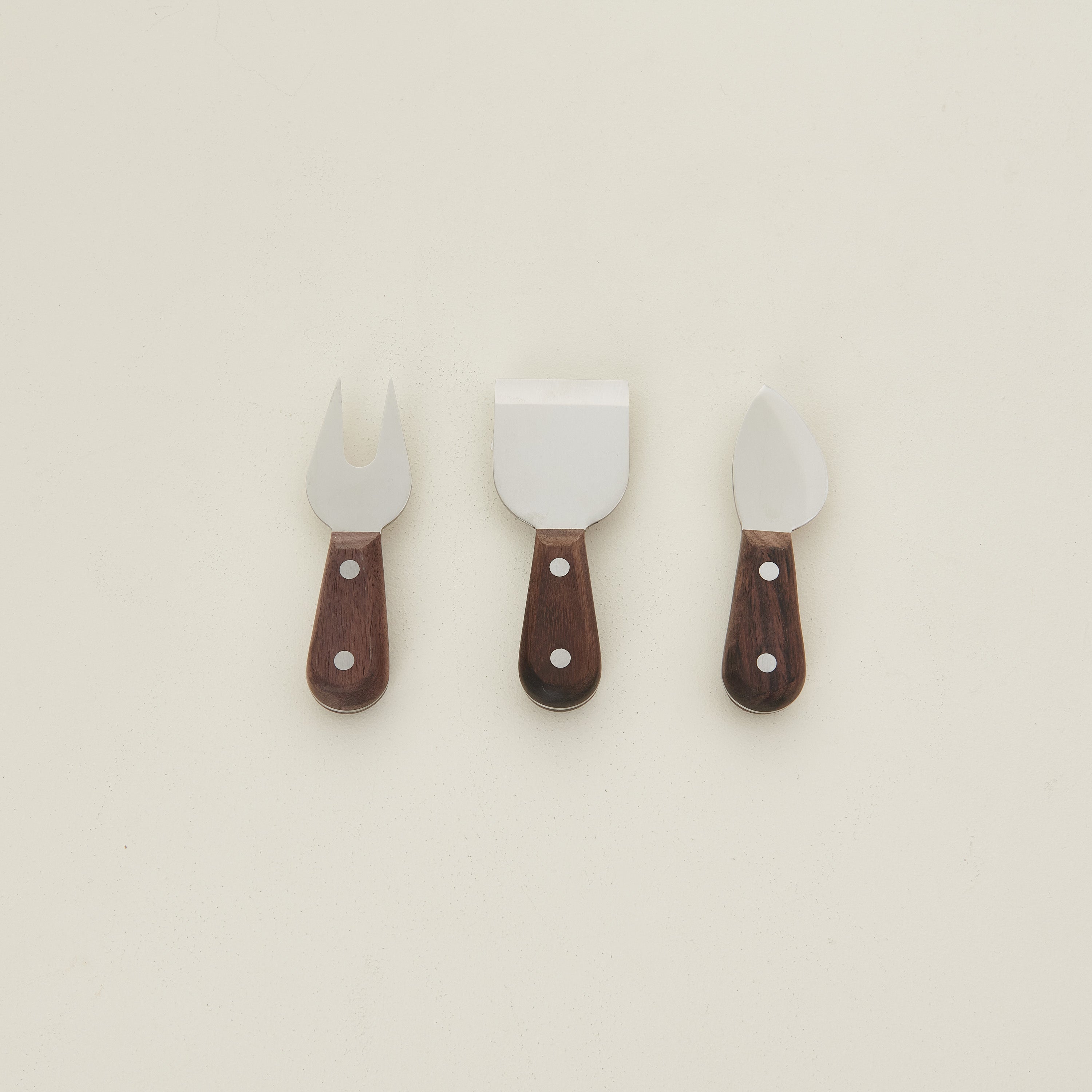 Rosewood Cheese Knives, Set/3
This set of 3 cheese knives features curved handles made of Indian rosewood. Includes a serving fork (to hold hard cheese like Manchego while you're cutting it), a spade for cutting aged cheese like Parm or Pecorino, and a hard cheese knife. 
Set includes:
- Cheese Serving Fork
- Cheese Spade
- Hard Cheese Knife
Known as one of the best designers in Britain, David Mellor is renowned for his outstanding flatware. He insisted upon the essential relationship between making things and designing them. All flatware is made in Mellor's circular factory in Sheffield, described as a minor masterpiece of modern architecture. Available in silver plate and sterling silver upon request.
Not suitable for dishwashers. Wash by hand and dry immediately after each use.