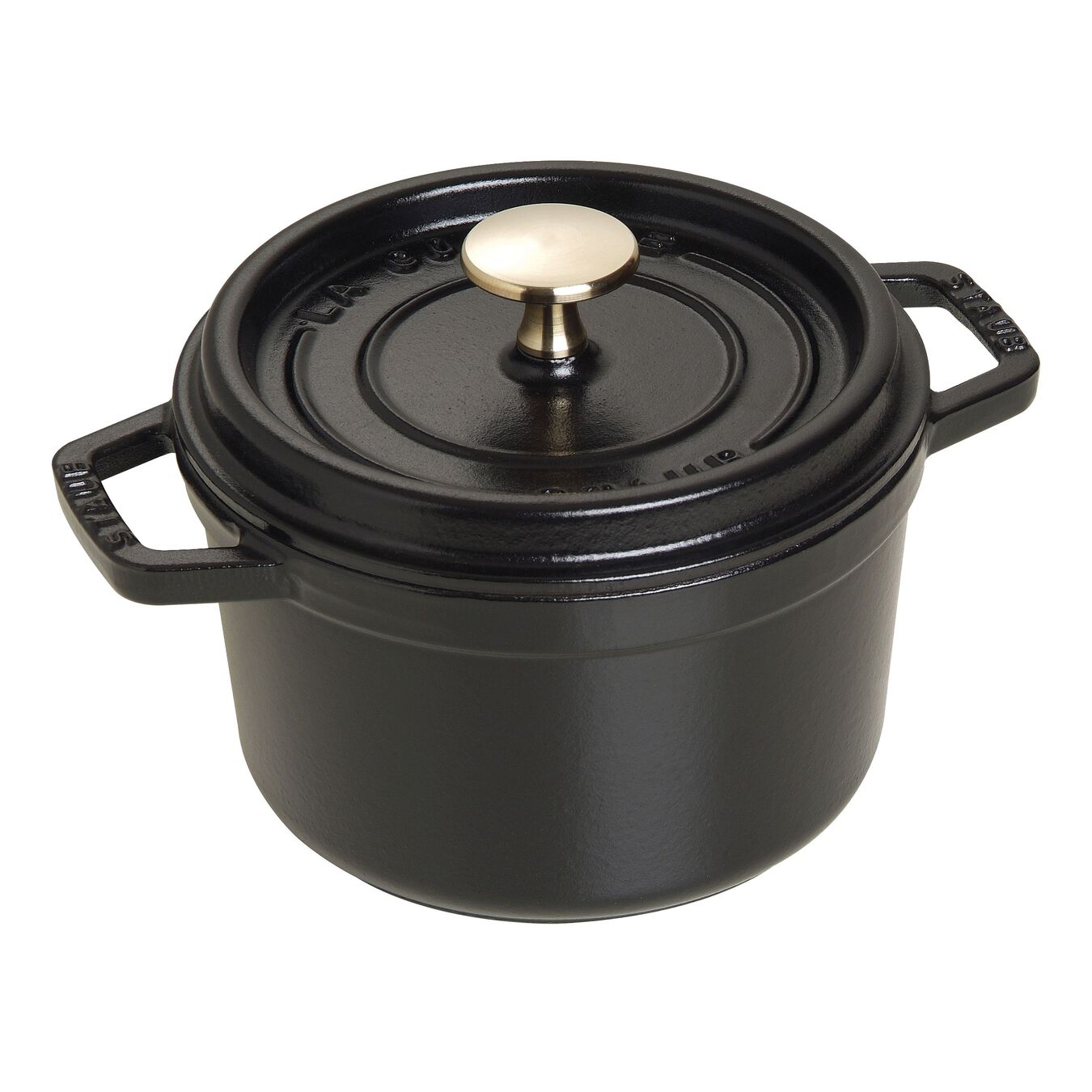 Cast Iron 1.5QT Petite Cocotte, Black
The cocotte is perfect for smaller delights like a loaf of bread or a side of vegetables. The cast iron petite cocotte can be used on all types of cookers, including induction hobs, and it can equally well be used in the oven. 
Made in France

6.3" W x 8.5" L x 3.9" H
Cast iron made exclusively in France, Staub vessels feature vibrant coloured glazes in assorted shapes, sizes and functions. Acknowledged as the optimal platform for slow-cooking, the material density of cast iron retains and redistributes heat evenly. The innovative black matte enamel interior is ideal for braising and the spikes on the flat lid provide the perfect surface to induce self-basting flavour enhancement.
Dishwasher safe, hand wash recommended