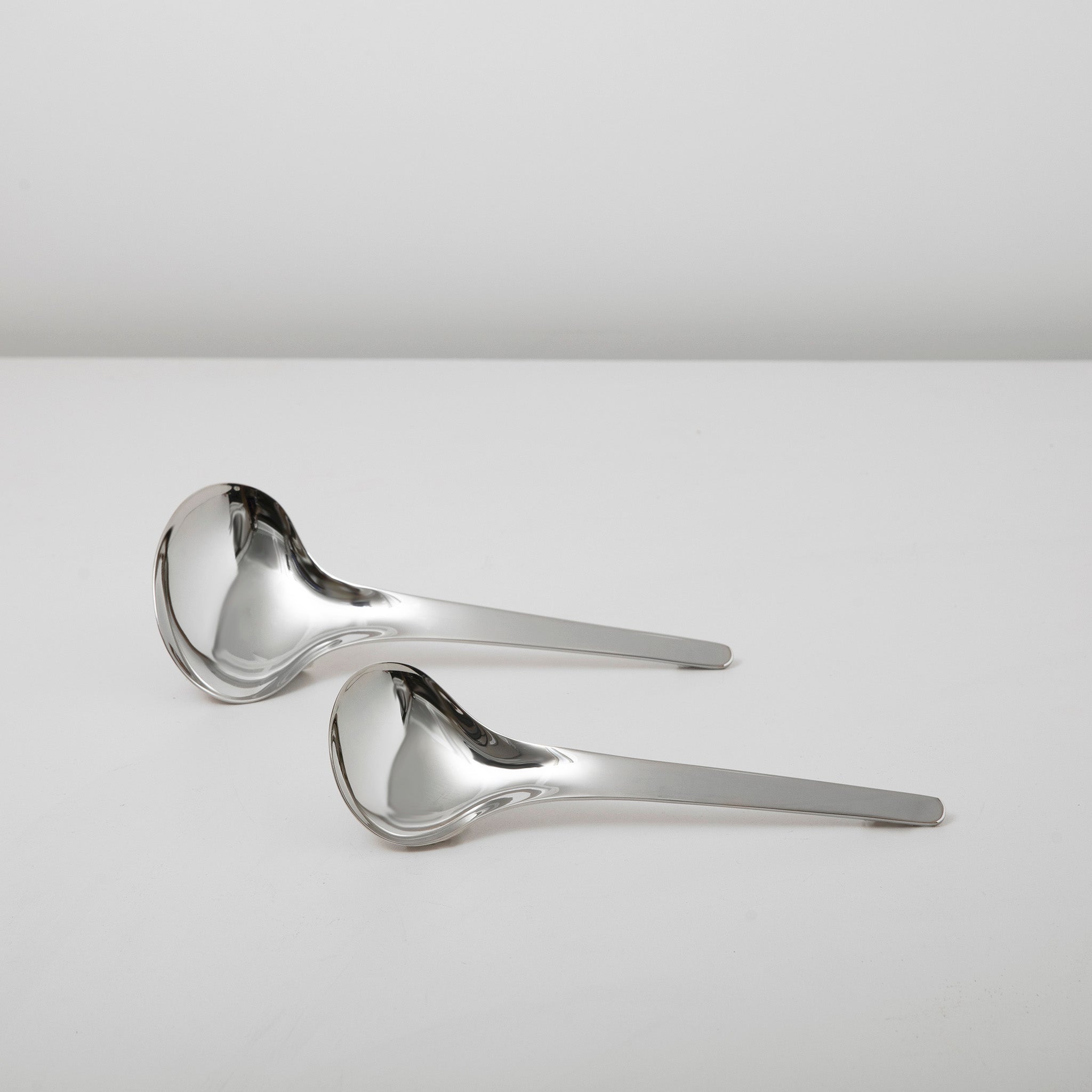 Inspired by the delicate forms of cherry blossom flowers, the Bloom serving spoons ensure you always serve with style. Their organic shapes bring a little touch of nature to the dining table. Made of stainless steel.
Pair of Servers:
- Small: 8.2"L x 3"W
- Large: 9"L x 4"W
Established in 1904, Georg Jensen's business was founded upon his artisanal skill and artistic talent, combined with his ability to identify and support design talent. His style embraced the Art Nouveau lines of the day but injected them with a distinctive look that continues to resonate. The flowing forms reflect Jensen's sensual delight in nature and are reflective of Danish values – the simplicity of life, Nordic light, clean water and fresh air.