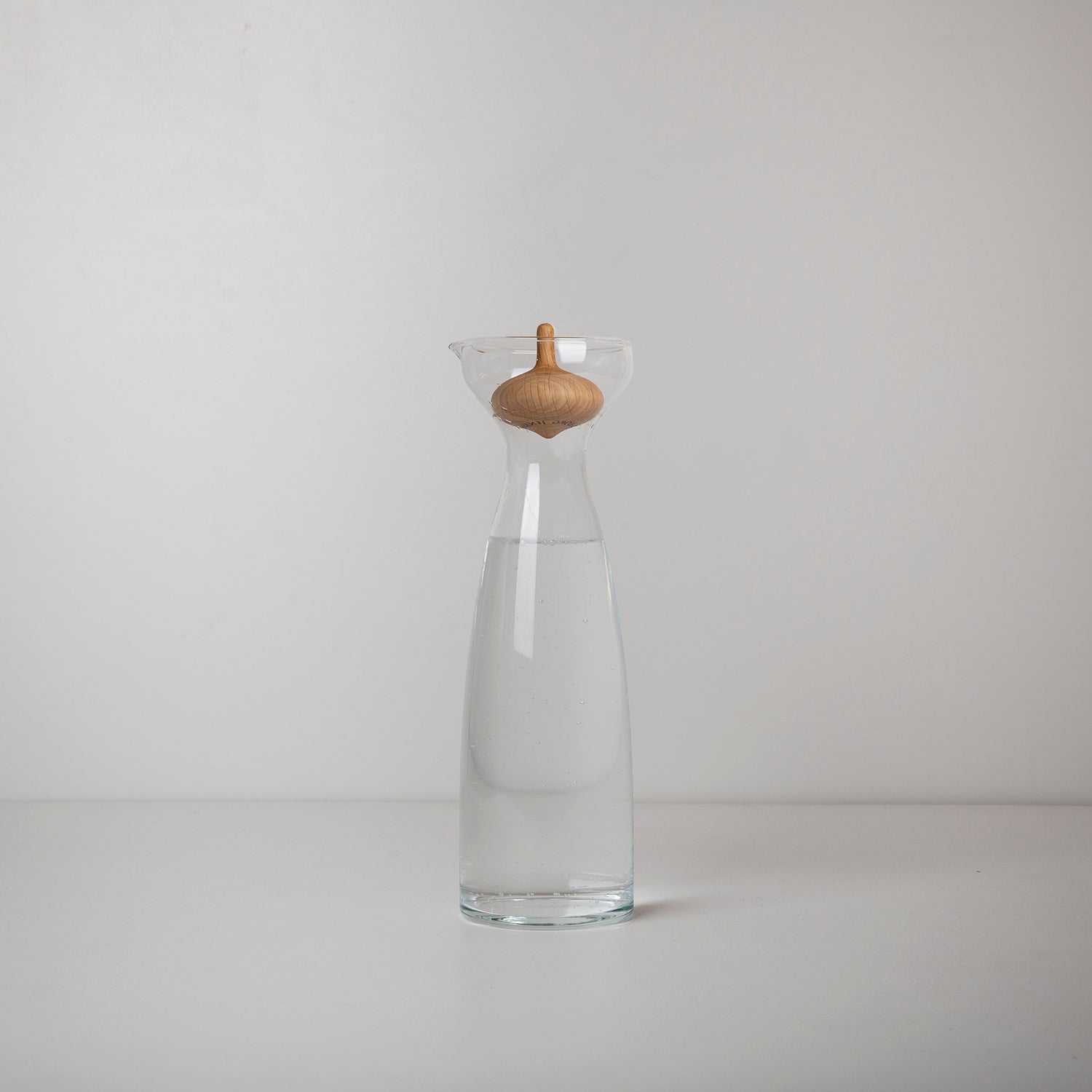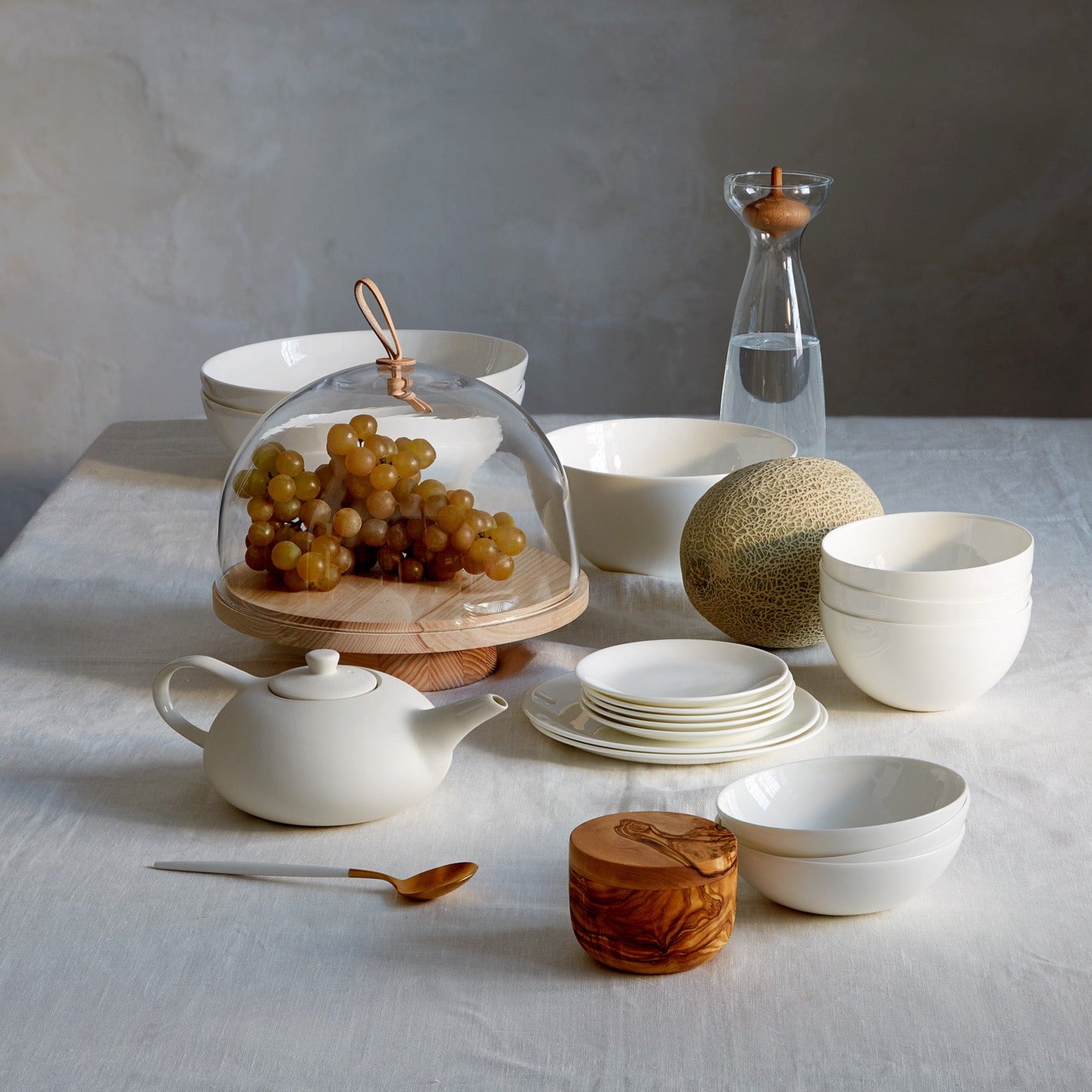 An elegantly-shaped glass carafe makes a feature of its stopper. Shaped like an onion, it's made from oak and balances delicately in the top to keep the contents fresh. 
Designed by Alfredo Haberli for Georg Jensen and holds up to 1 litre of water, wine or fruit juice.
Established in 1904, Georg Jensen's business was founded upon his artisanal skill and artistic talent, combined with his ability to identify and support design talent. His style embraced the Art Nouveau lines of the day but injected them with a distinctive look that continues to resonate. The flowing forms reflect Jensen's sensual delight in nature and are reflective of Danish values – the simplicity of life, Nordic light, clean water and fresh air.
Dishwasher safe; however, the oak stopper should simply be wiped with a soft cloth.