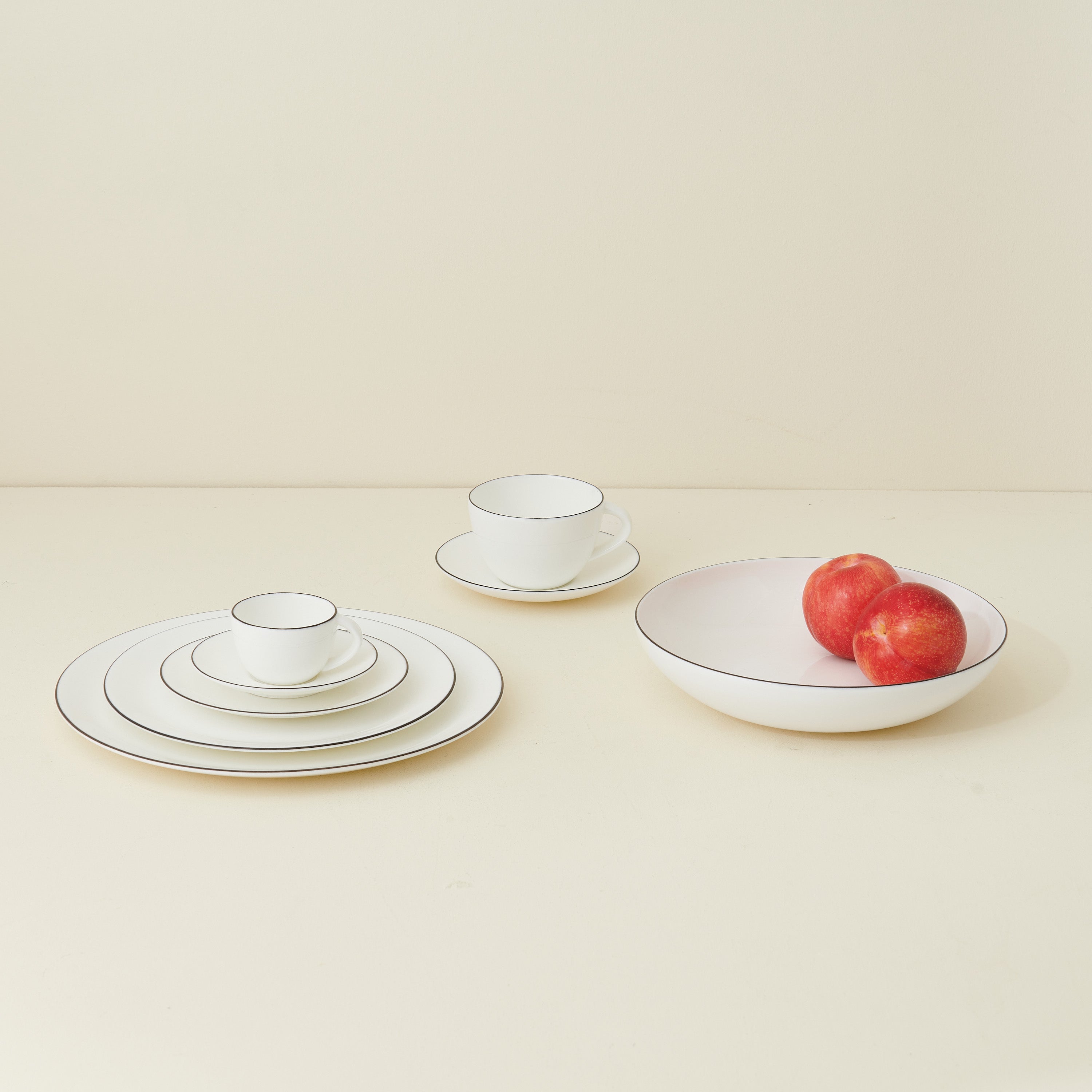 À Table Espresso Cup w/ Saucer, Black Line
Welcome to a modern classic. The À Table tableware collection is minimalist and modern. Made of bone china, it's known for its lustre, pure white appearance, translucency and exceptionally strong quality. This edition is lined with black.
Made in India.

3" W X 1.5" H | 4.25" DIA
Dishwasher and microwave safe.