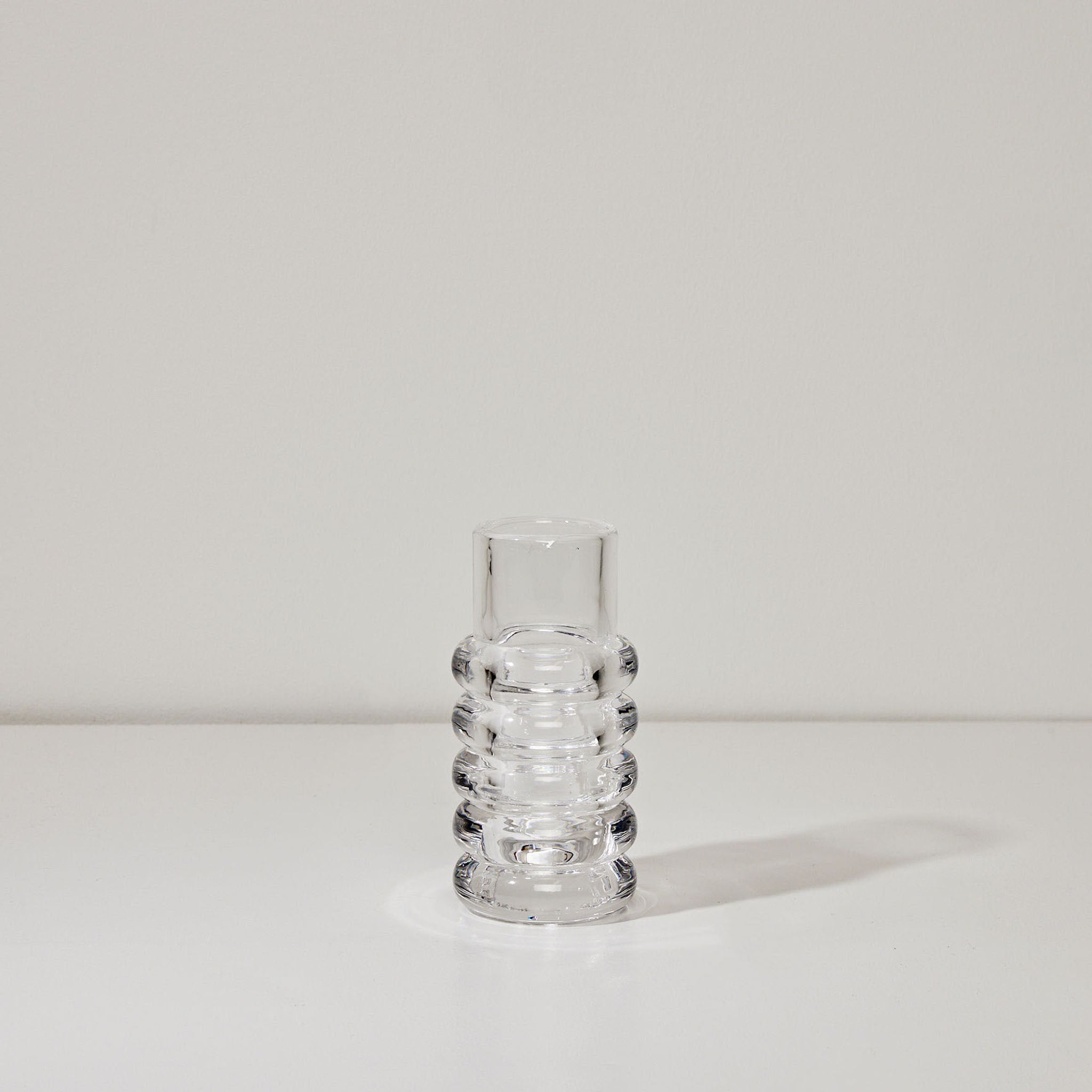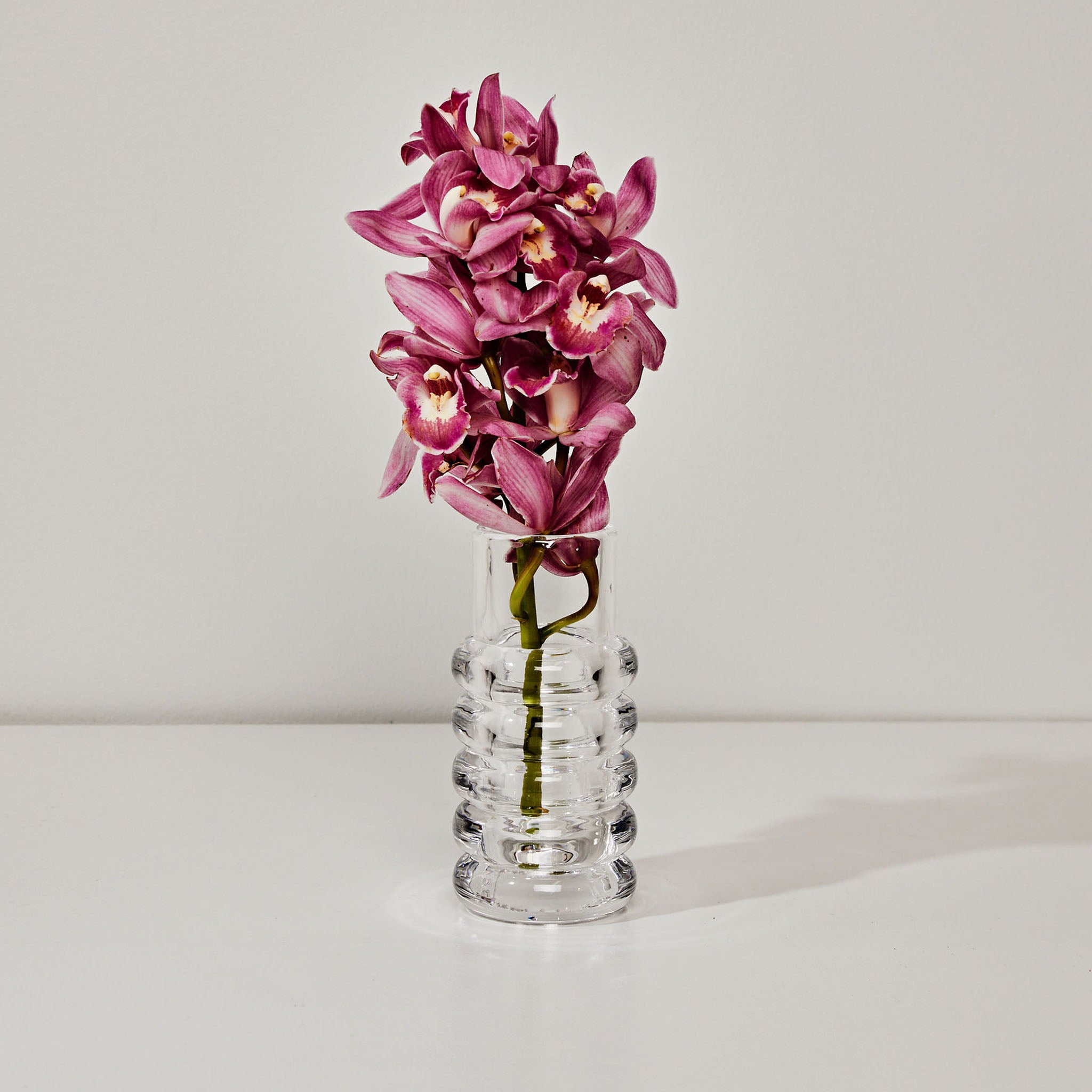 Tom Dixon's Press Collection Press is designed and engineered to catch and refract light, and to last forever. This heavyweight grooved vase is made of fat, chunky coils of transparent glass. Bold in silhouette and simple in function, it is manufactured by dropping big globs of molten glass at 1,200 degrees centigrade and pressed in two or three-part iron moulds to create the immediately familiar silhouette.
Tom Dixon is a British product and interiors designer obsessed with materiality & manufacturing. Constantly seeking new adventures in design, Dixon's work has been purchased by the Victoria & Albert Museum, the Museum of Modern Art and the Centre George Pompidou.
Care: Wash in warm soapy water and dry with a soft cloth.