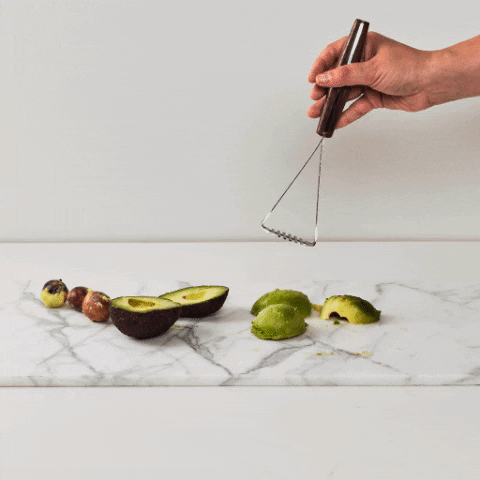 Vintage Mini Avocado and Spud Masher
Grandma's mini masher is a reproduction of a classic tool created by Lamson in the 1800s and is ideal for small mashing tasks. The compact head, measuring only 2.5", easily fits in a small bowl. Its right-angled edges make short work of boiled eggs, avocados, potatoes, bananas or other soft or cooked fruits.
Manufactured with top-quality American steel, Lamson's Vintage Collection features an ergonomically friendly and hand-finished oval walnut handle with brass rivets for a timeless look and feel.
Lamson is one of America's oldest cutlery companies. Based in Massachusetts, this 200-year-old company is dedicated to producing the highest quality products for chefs and culinary enthusiasts. Every Lamson product comes with a lifetime warranty against manufacturing defects.