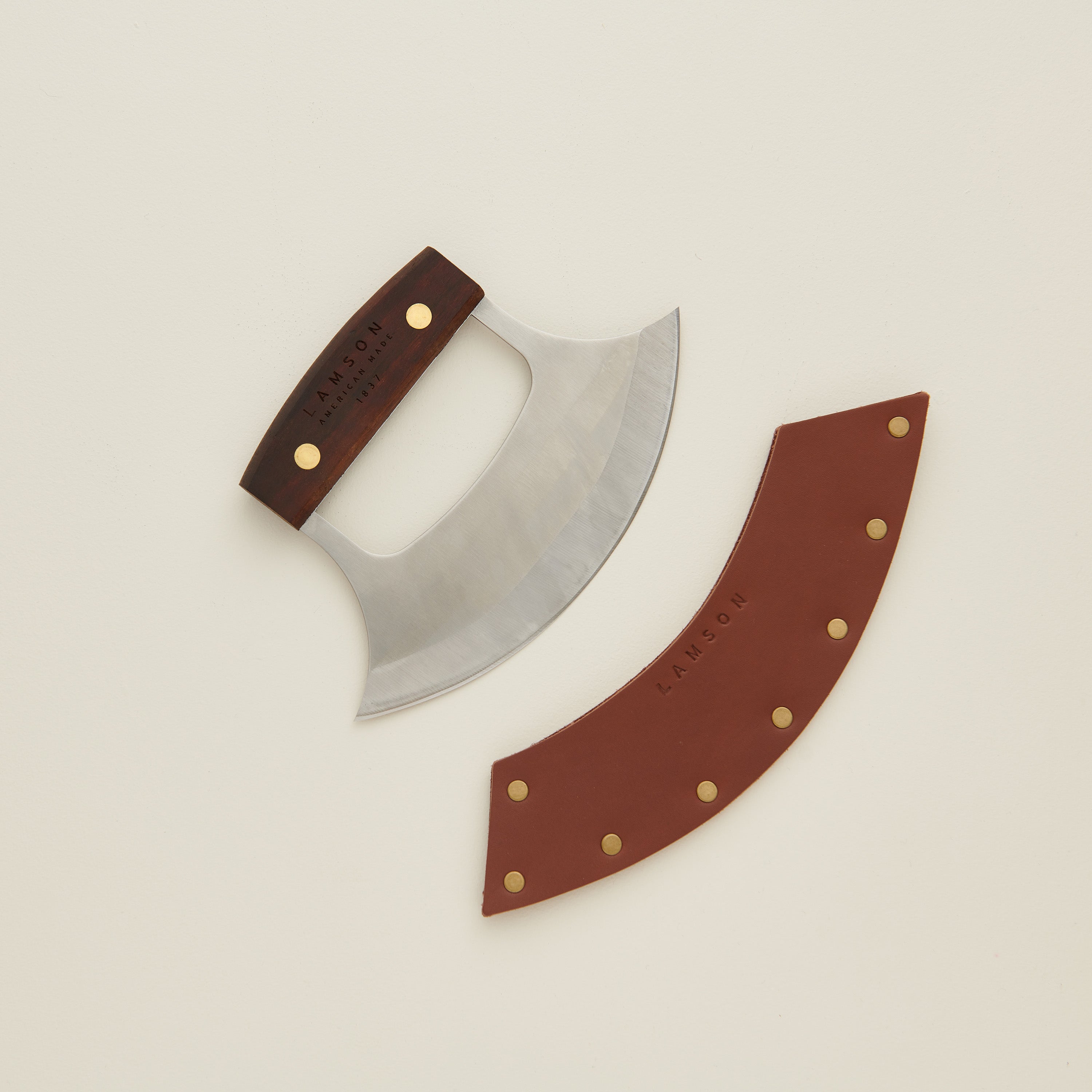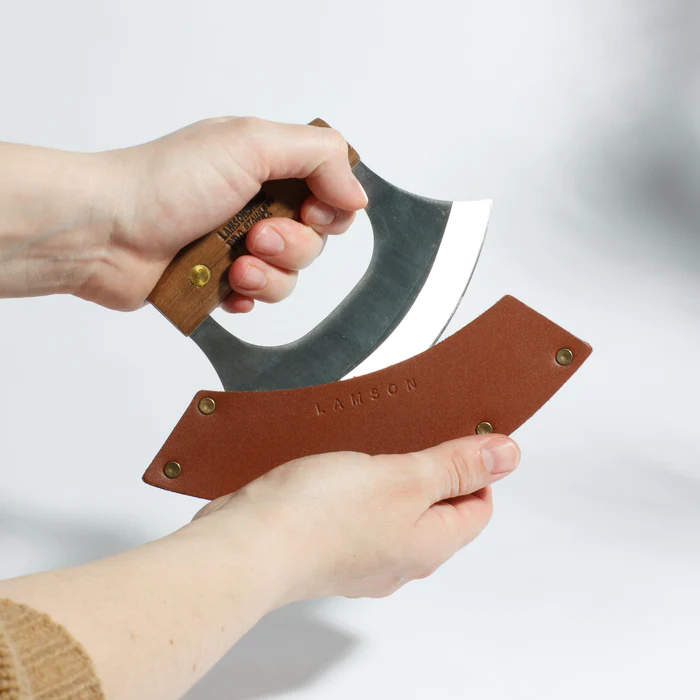 The ULU knife dates back to 2500 BC and is said to contain ancestral secrets; as a result, it is traditionally passed down from generation to generation. Known for its versatility and simplicity, simply rock the rounded ulu blade over meat, fish, chicken, vegetables or even pizza. The ulu's unique over-under profile allows for effortless motion and increased cutting force, reducing wrist strain and making food prep fast and fun.
Crafted in the United States with high-carbon American stainless steel and a smooth walnut handle, this knife is finished to perfection using state-of-the-art technology coupled with hand finishing as well as proprietary polishing and sharpening processes. Its riveted wood and steel construction is built to resist heat, stress and corrosion. Tempered to a perfect 58 on the Rockwell scale, Lamson knives hold a sharper edge longer, without becoming overly brittle.

Comes with a protective leather sheath.
Lamson is one of America's oldest cutlery companies. Based in Massachusetts, this 200-year old company is dedicated to producing the highest quality products for chefs and culinary enthusiasts. Every Lamson product comes with a lifetime warranty against manufacturing defects.