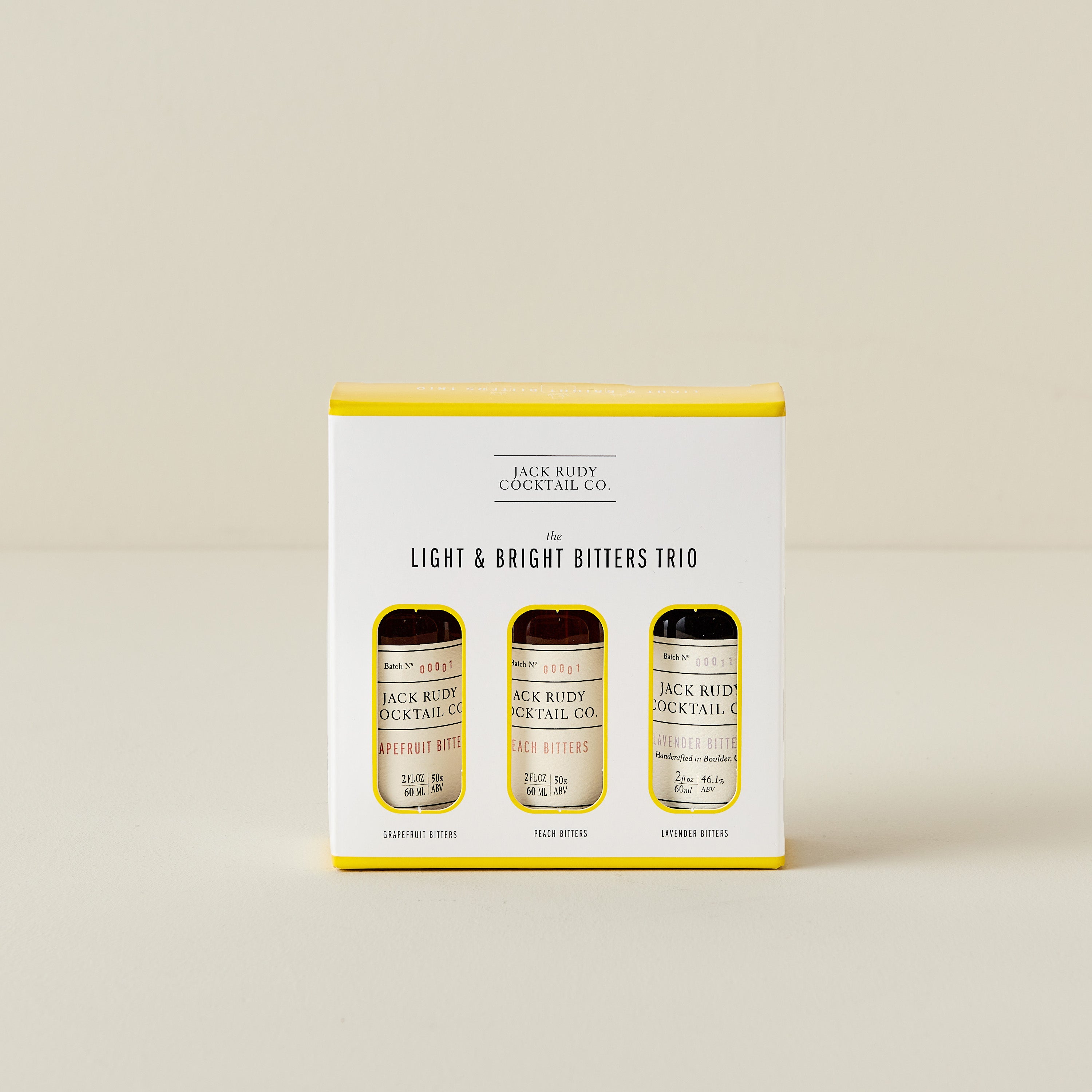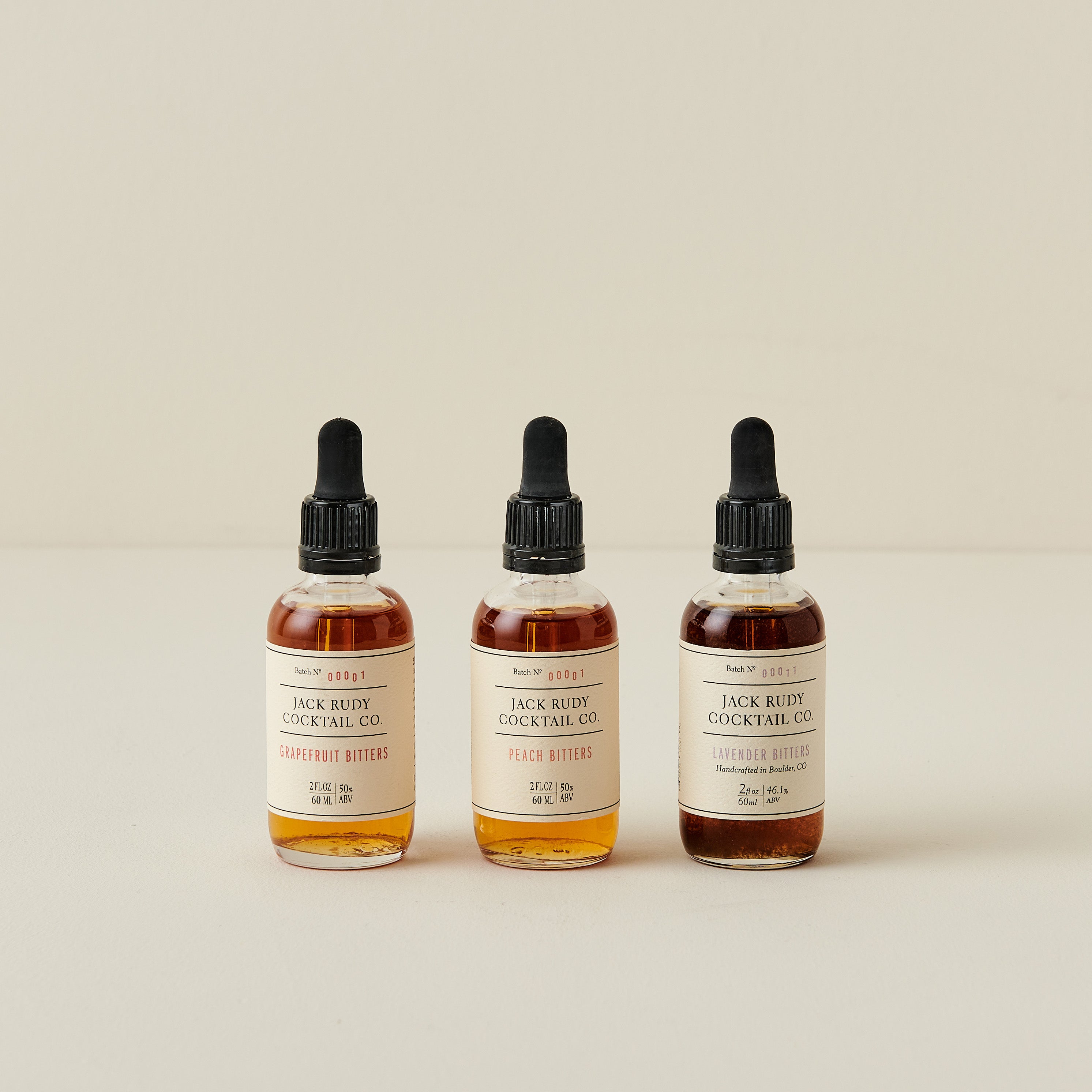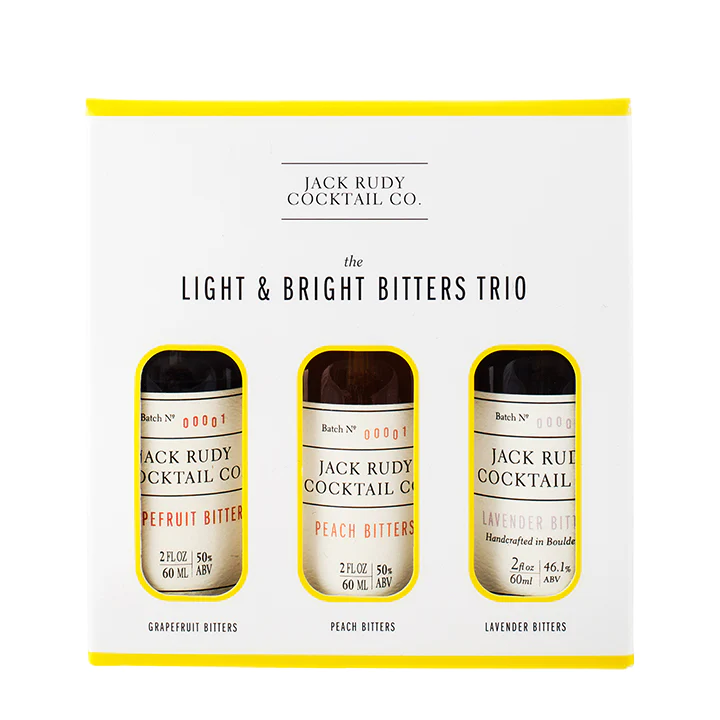 Light & Bright Bitters Trio
The Light & Bright Bitters Box is perfect for the adventurous home bartender. The box contains three Jack Rudy bitters: Peach, Grapefruit and Lavender.
This series is best enjoyed with clear spirits like Vodka, Rum or Tequila. Use them to add flourish to a highball, a stirred cocktail, or a citrus-forward shaken drink.
Contains 3 x 2 oz. Bottles


Jack Rudy Cocktail Co. is a family-run company based in Charleston, SC and Lexington, KY. Their goal is to take long-forgotten staples of the American bar and reinvent them.

After serving as an aircraft mechanic in WWII, Jack Rudy spent his working life as an engineer. He was a pilot who illegally flew his plane under the Ohio River Bridge (on a dare), an inventor who created a mechanical device for pharmacists to count pills, and a craftsman who once built a houseboat out of an old city bus. Jack Rudy loved to entertain and was known to overindulge in drink, smoke, and his wife's gourmet cooking.