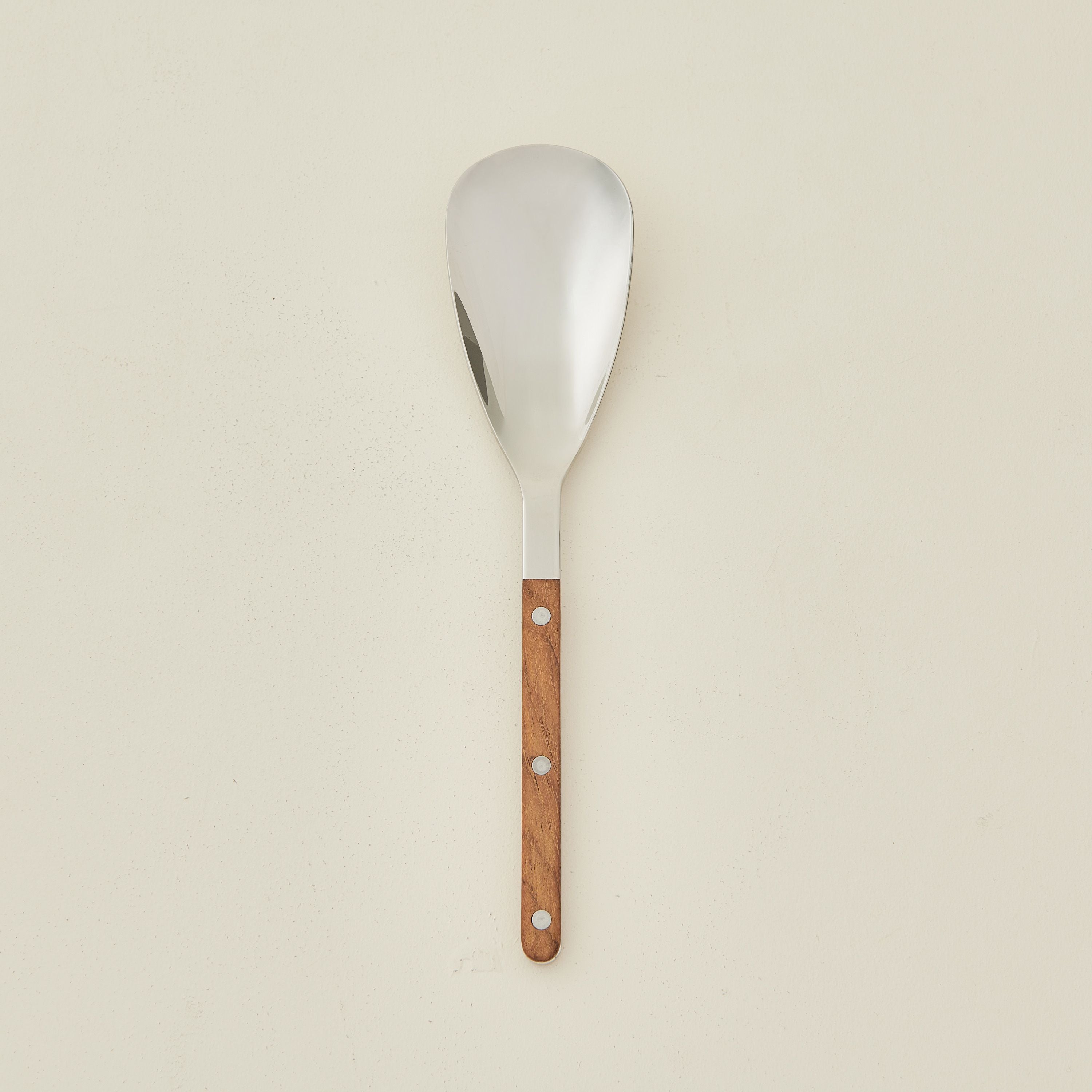 Generous and deep, this rice spoon is ideal to serve rice of course but potatoes and vegetables as well. Its slender, riveted handle is at once sleek and timeless.
Made of stainless steel and teak.

10.75" L
Sabre Paris was named after a fencing weapon, the sabre. Light and flexible, their products are made with this philosophy in mind. High-quality materials and interesting "mix-and-match" patterns and colours ensure a distinct look with multiple options for your table. Made in France.
Hand washing is recommended to preserve the spoon's natural wood handle.