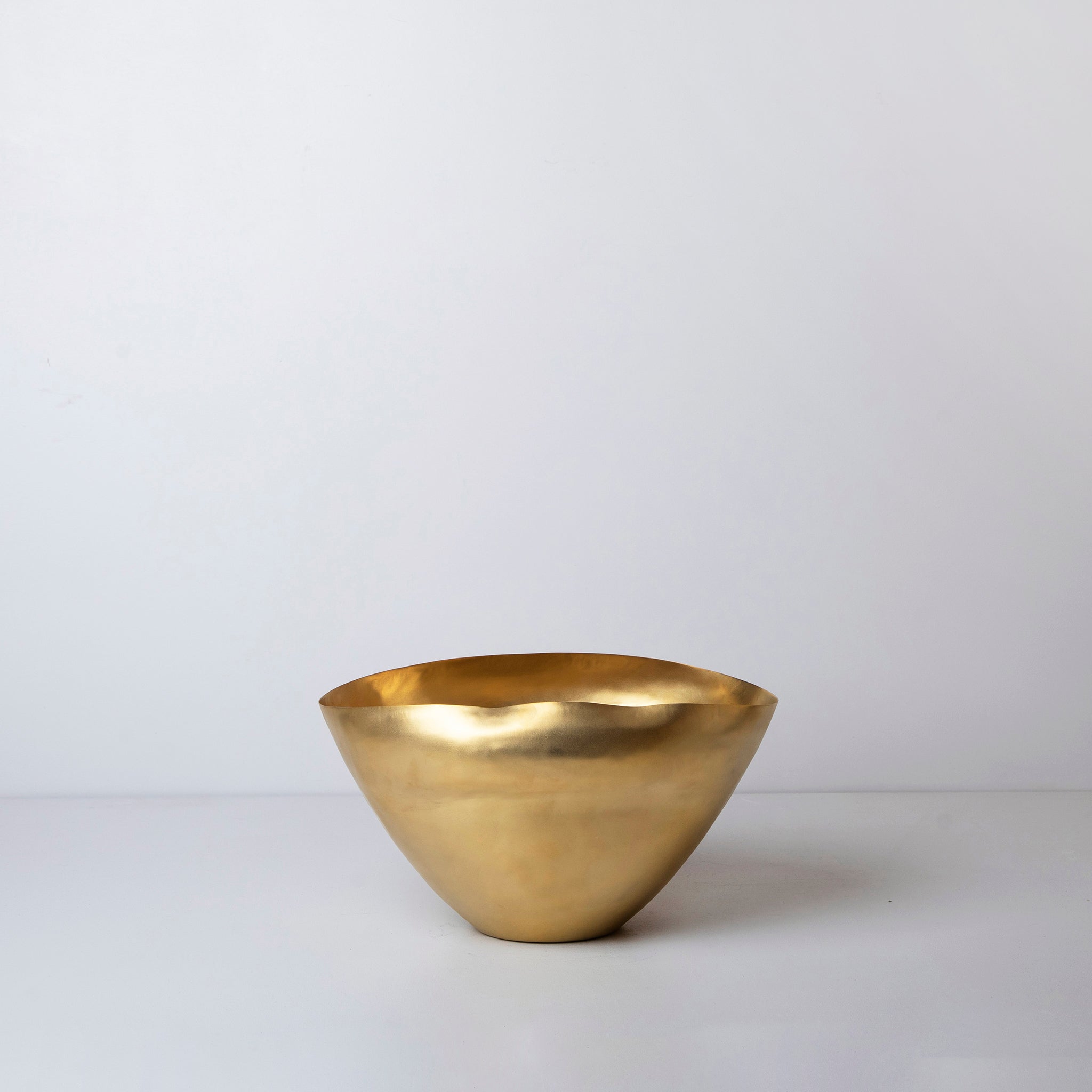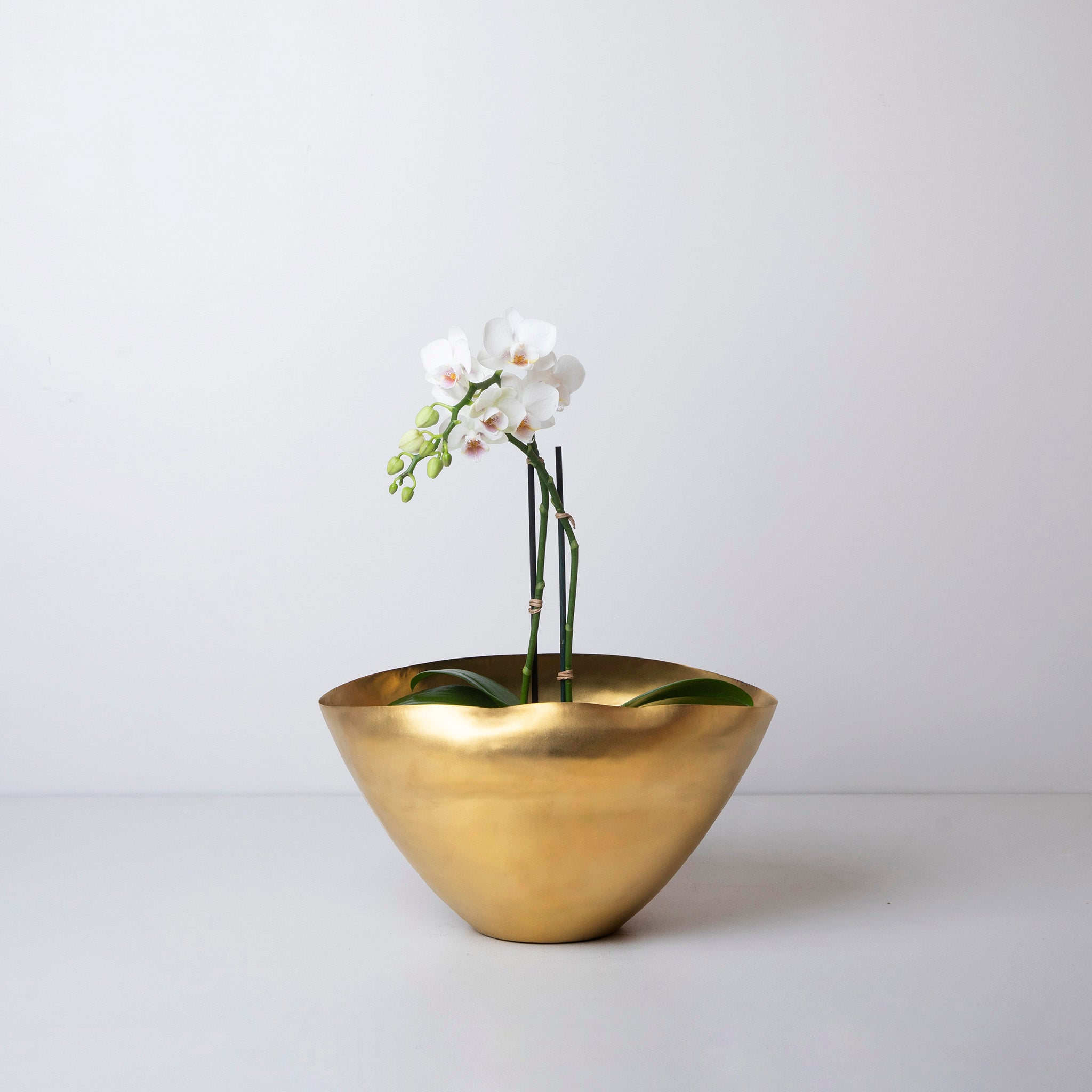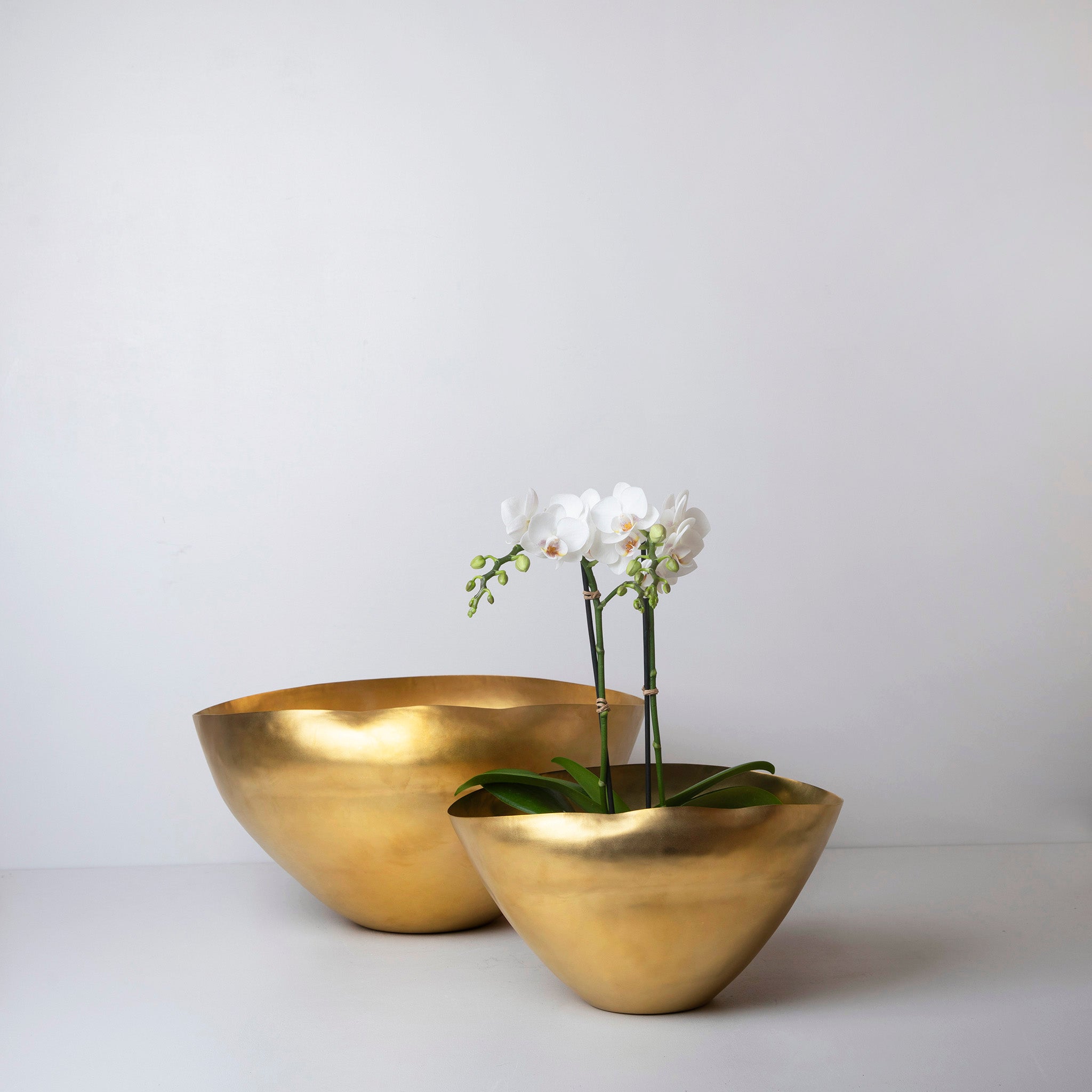 The Bash Vessel is both decorative and functional. It is created using banged and bashed sheets of annealed brass that are shaped by hand into an expressive crumpled form. Use it as a fruit bowl or as a contemporary sculpture. Each piece is hand-made and therefore will have a unique personality.
Tom Dixon is a British product and interiors designer obsessed with materiality & manufacturing. Constantly seeking new adventures in design, Dixon's work has been purchased by the Victoria & Albert Museum, the Museum of Modern Art and the Centre George Pompidou.
Use with dry food only and wash in warm soapy water and dry with a soft cloth. Do not use metal cleaners.