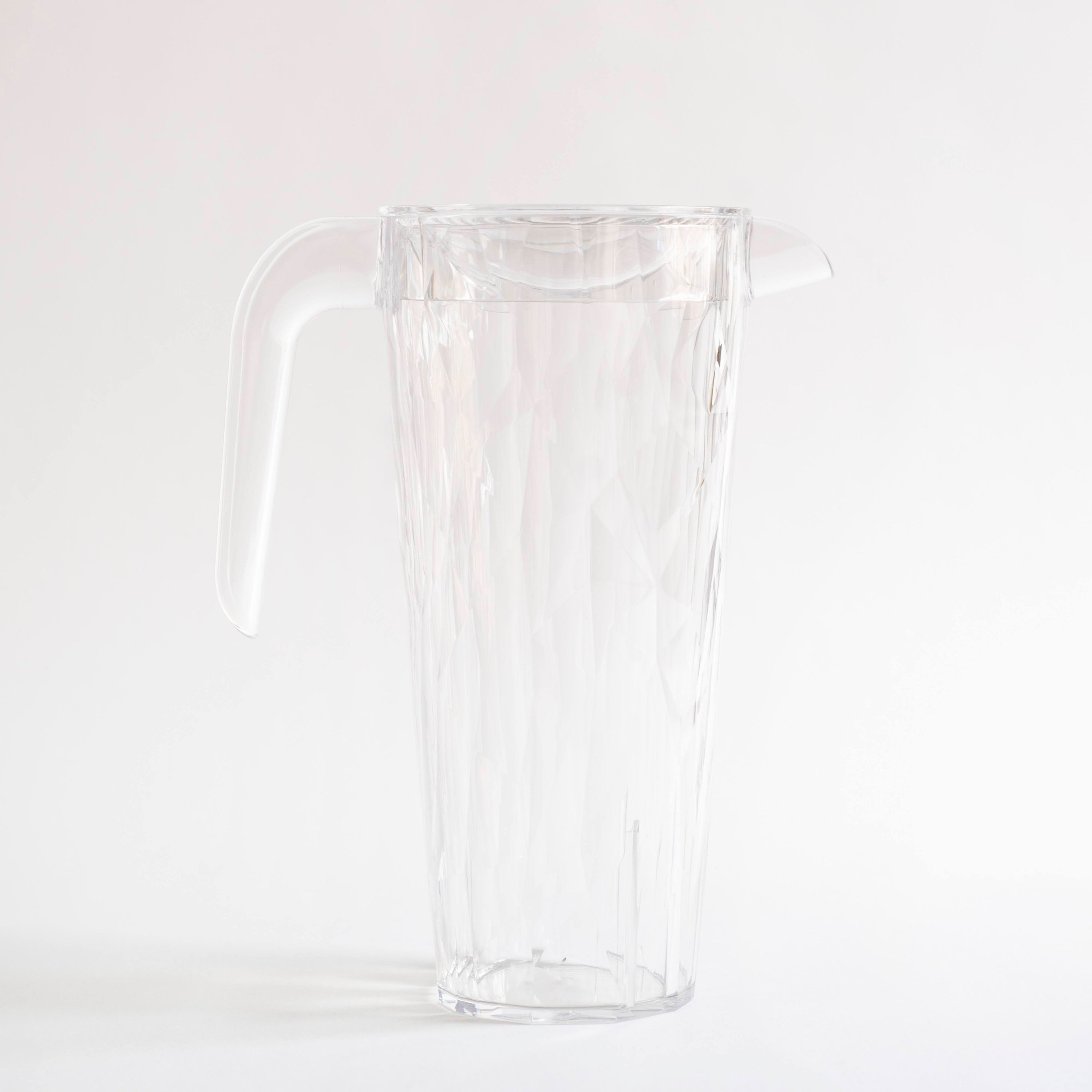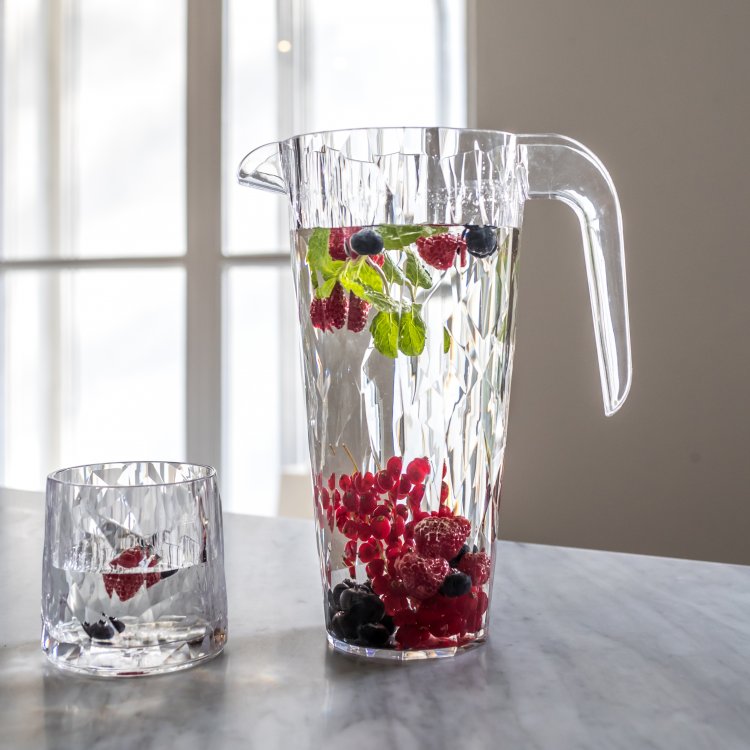 Superglas Shatterfree Pitcher
If there was a superhero of glassware, this would be it. Designed and manufactured in Germany from 100% recycled material, the Koziol glass insulates four times better than traditional glassware and keeps drinks colder, longer. It's also practically indestructible and won't scratch or shatter even when thrown around.
The lid has two different spouts, one which keeps ice cubes and lemon slices where they belong – inside. Rotate the lid 90 degrees and the pitcher is tightly sealed.
Made in Germany.

BPA free | Plastic free | Made of 100% recycled waste

1.5L
Koziol stands for design with a clear conscience. The German company was founded in 1927 and produces products under fair and sustainable conditions that benefit people and their planet alike. No thermosetting plastics. No BPA. No softeners. All of the company's production waste is recycled. It's all but impossible to match Koziol's commitment to conservation.