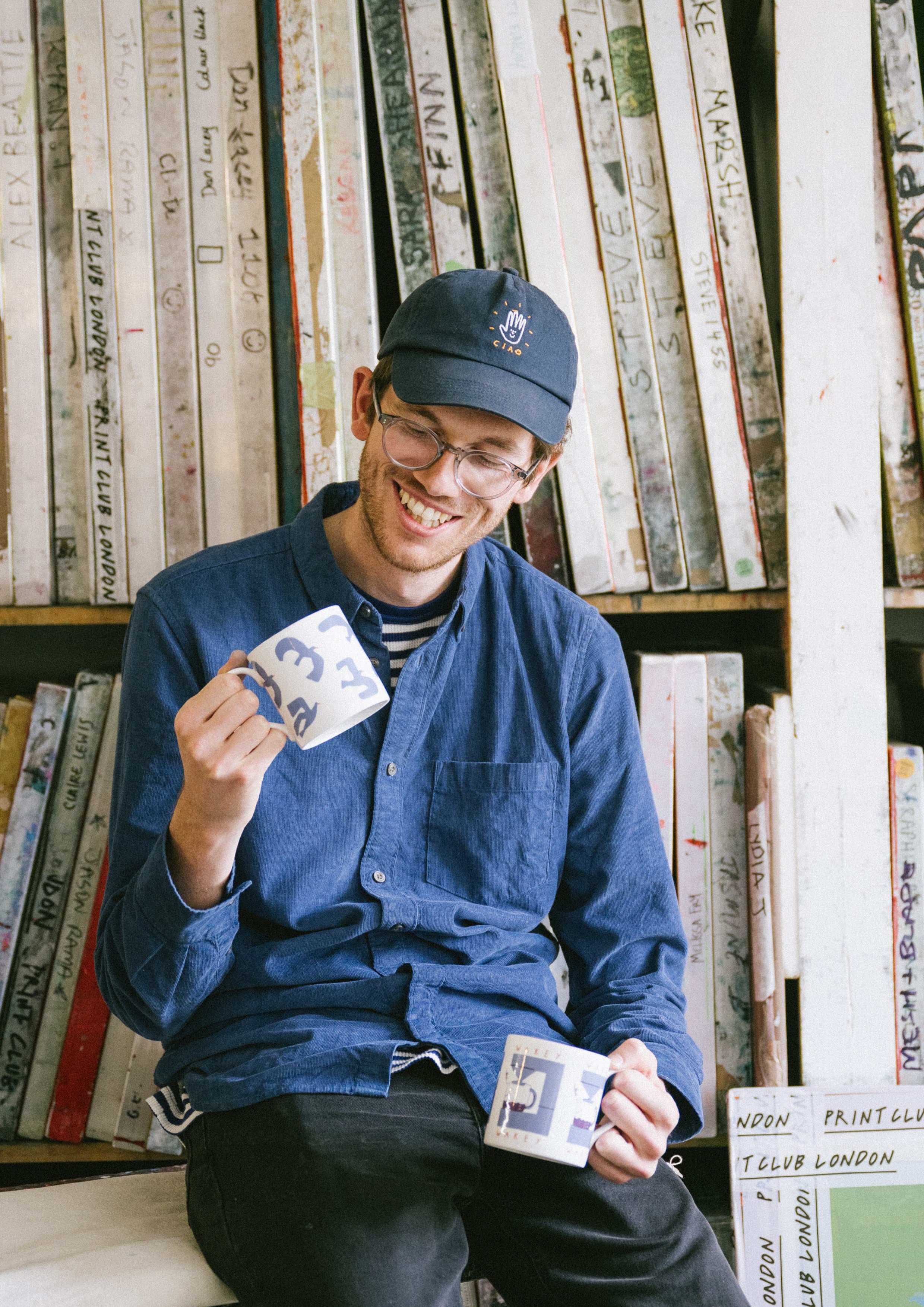 Des Oiseaux Bone China Mug, Richard Brendon X Print Club London
Richard Brendon collaborated with Print Club London's emerging artist Max Machen to create this series of bone china mugs. Machen's illustrations are bright and witty, adding imagination and delight to your day.  Inspired by Alfred Hitchcock's 'The Birds', , the blue hues in this 'Des Oiseaux' mug provides a daily reminder of the classic film with a witty and inviting French twist.
Made of fine bone china in Stoke-on-Trent, this collection features four designs, which can be seen HERE.
Originating in London, Richard Brendon and Print Club London are two brands deeply rooted in the city's creative landscape. With their headquarters located in Notting Hill and Dalston, retrospectively, these brands share a seamless connection. Their mutual passion for screen printing forms the foundation of their natural partnership, highlighting the boundless creative possibilities this technique offers.
Richard Brendon has collaborated with fellow London-founded brand, Print Club London, to create a collection of bone china mugs, bringing the skills of a community of emerging artists together with those of the expert craftspeople in Stoke-on-Trent.

The partnership showcases the work of exceptionally talented artists and brings their work to life in a new medium. With artwork from Margaux Carpentier, Max Machen and Rose Stallard, each mug carries the artists' unique style seamlessly from print to ceramic, bringing wit, colour and storytelling to your every day.