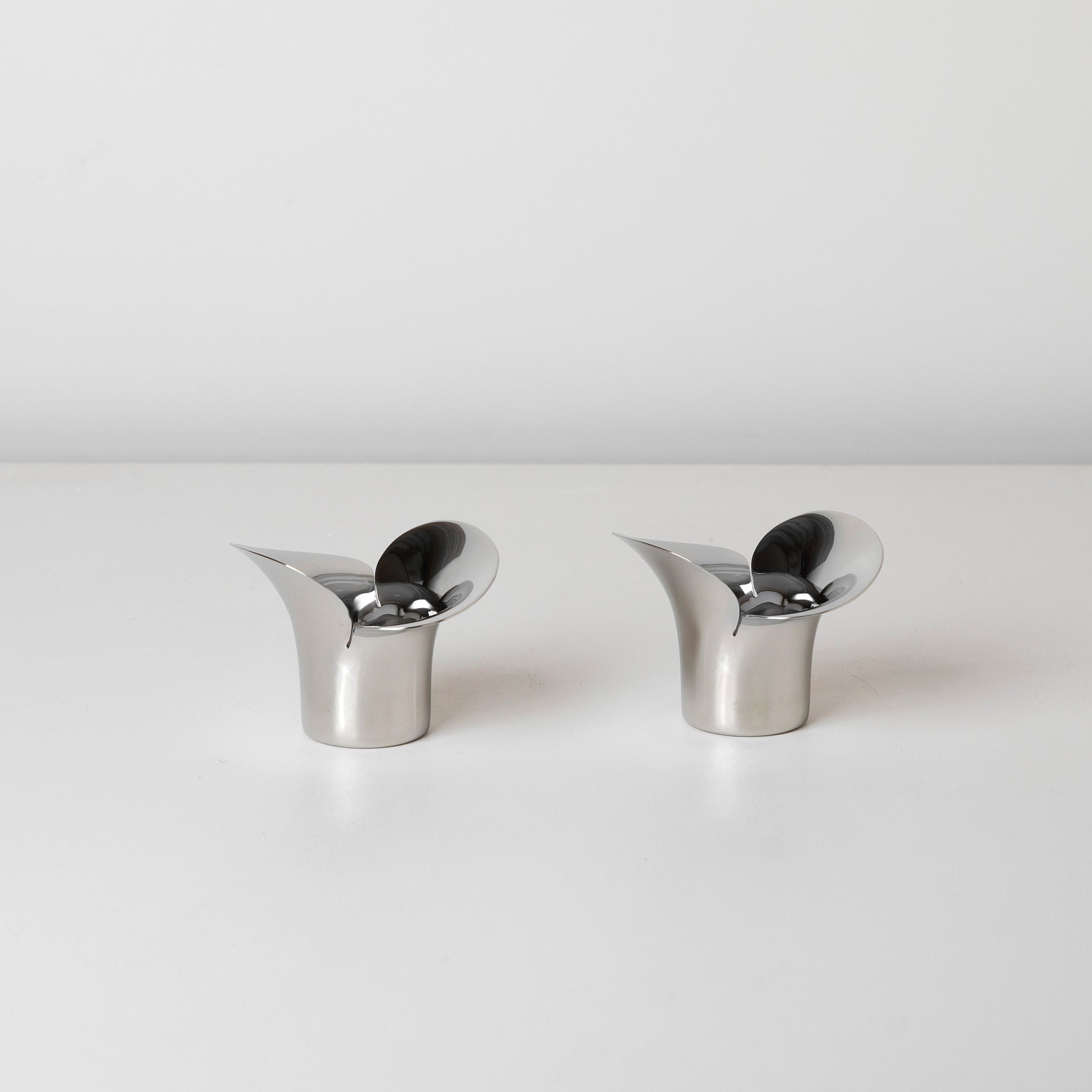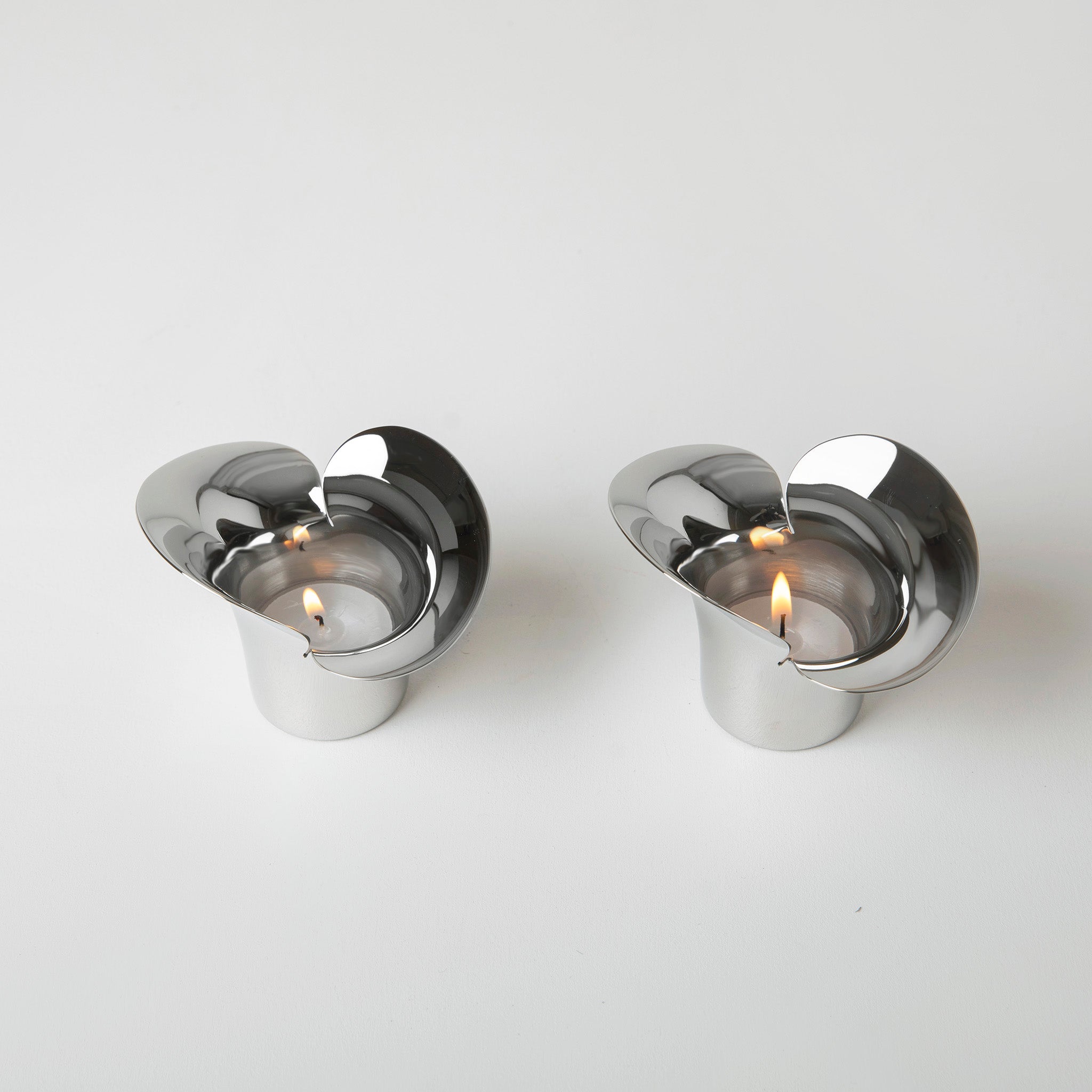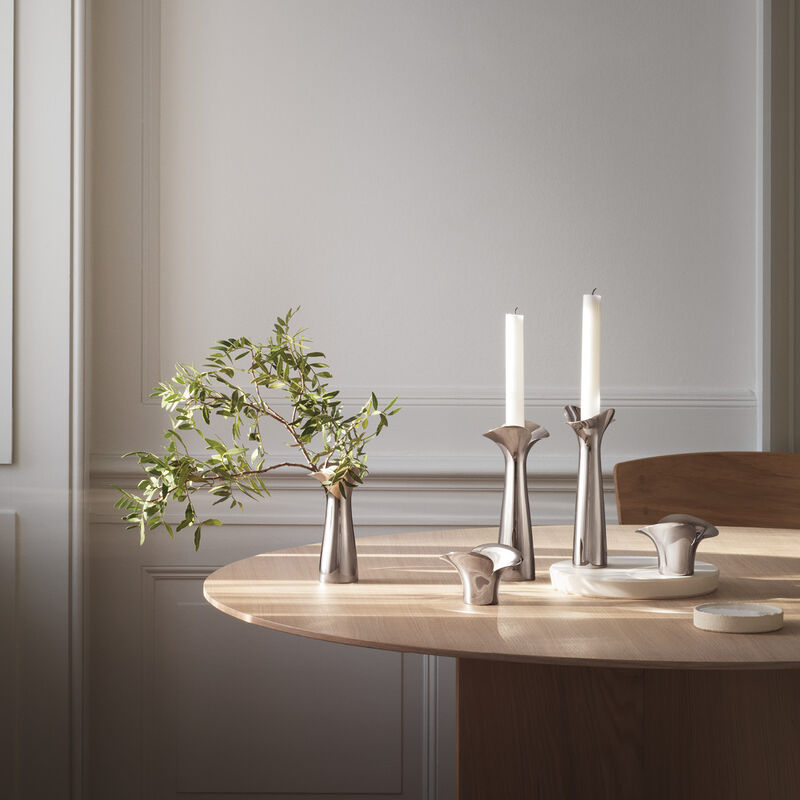 Bloom Botanica Tealights, Set/2
Taking as inspiration the very moment a flower bud bursts open to reveal the petals within, this pair of stainless steel tealight holders captures the optimism of springtime. Made of polished stainless steel for a shiny surface that beautifully reflects candlelight.

A firm believer in craftsmanship and artistry, designer Helle Damkjær meticulously hand-makes each new shape in clay to ensure they are exactly the shape she requires. This gives her work a distinctive warmth and tactility which goes some way in explaining the huge success of her Bloom collection for Georg Jensen.
Established in 1904, Georg Jensen's business was founded upon his artisanal skill and artistic talent, combined with his ability to identify and support design talent. His style embraced the Art Nouveau lines of the day but injected them with a distinctive look that continues to resonate. The flowing forms reflect Jensen's sensual delight in nature and are reflective of Danish values – the simplicity of life, Nordic light, clean water and fresh air.