An Apple Martini for St. Patrick's Day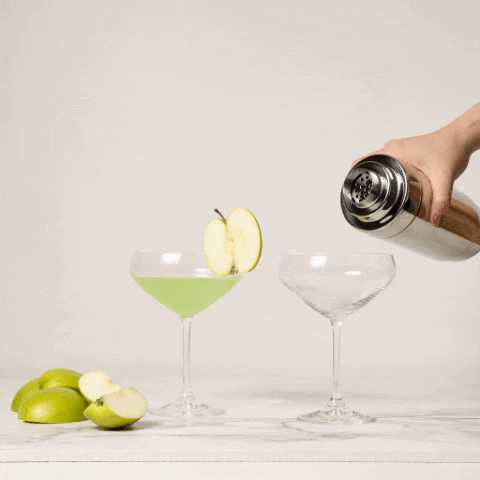 Recipe by Colleen Graham for the Spruce Eats.
Makes 1 cocktail
Ingredients
1 1/2 ounces vodka

1/2 ounce green apple schnapps
1/4 ounce lemon juice
sliced apple for garnish
Step 1
Into a cocktail shaker filled with ice cubes, pour the vodka, apple schnapps, and lemon juice. Shake well.
Step 2
Strain into a chilled cocktail glass and garnish with an apple slice. Serve and enjoy.