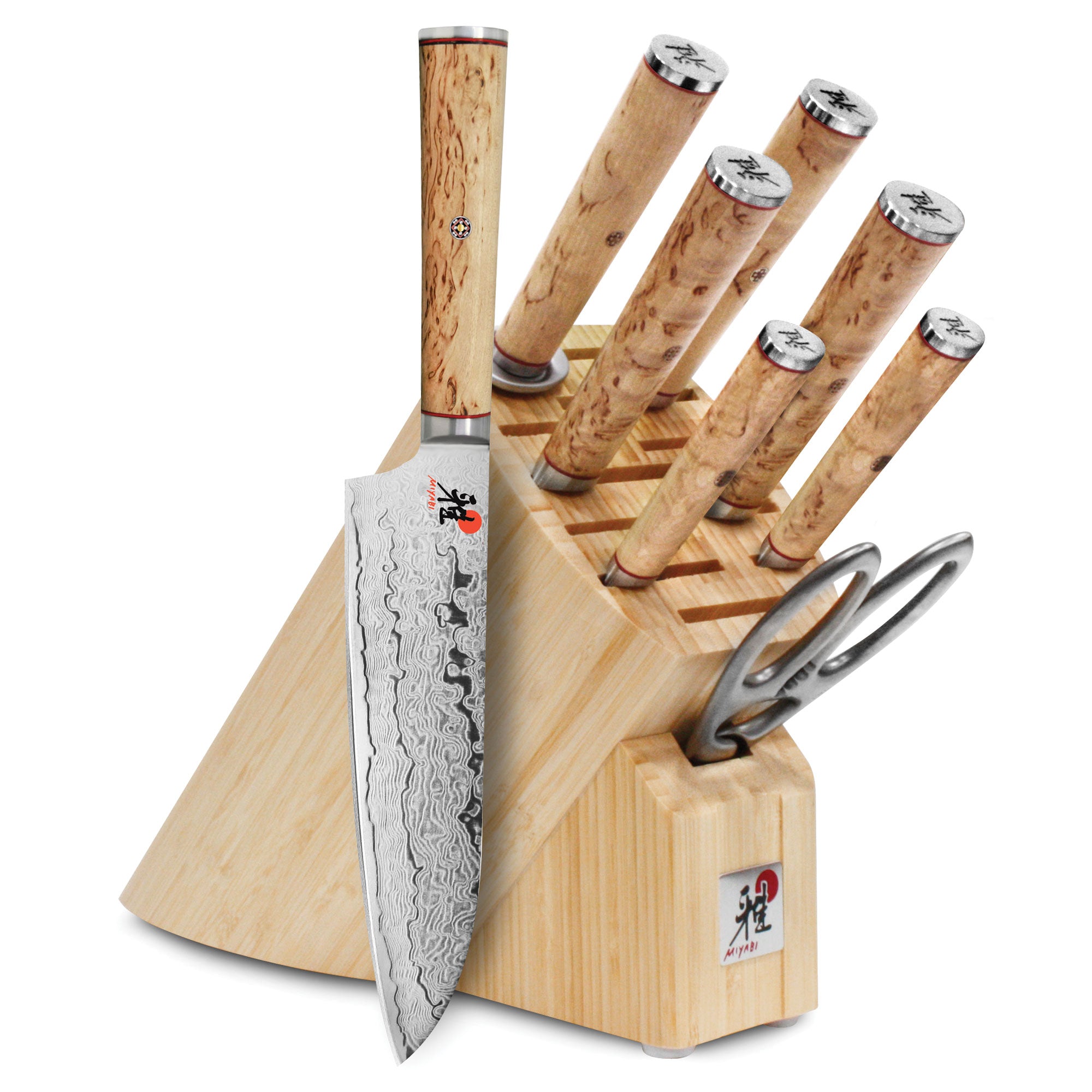 Birchwood 7-Piece Knife Set + Block
Miyabi's knives look like art and reflect Japanese cultural values of purity, grace and elegance. With a birch wood handle and authentic Japanese blade profile (10 layers of tempered folded steel), Miyabi knives are a perfect marriage of sharpness and beauty.
- The blade core is made of MicroCarbide MC63 powder steel embedded in 100 layers of steel for exceptional hardness of approx. 63 Rockwell (international standard unit of measurement for hardness) and outstanding cutting-edge retention
- CRYODUR® ice-hardened blades provide particularly good cutting-edge retention, corrosion resistance and optimum blade flexibility.
- Authentic Japanese blade profile
- The symmetrical blade with ultra-sharp Honbazuke edge ensures incredible sharpness
- Traditional "D" handle made from Masur birch for perfect balance, optimum control and tireless cutting

Designed and made in Japan.
Hand wash and dry immediately.